Friday, November 11th 2011
---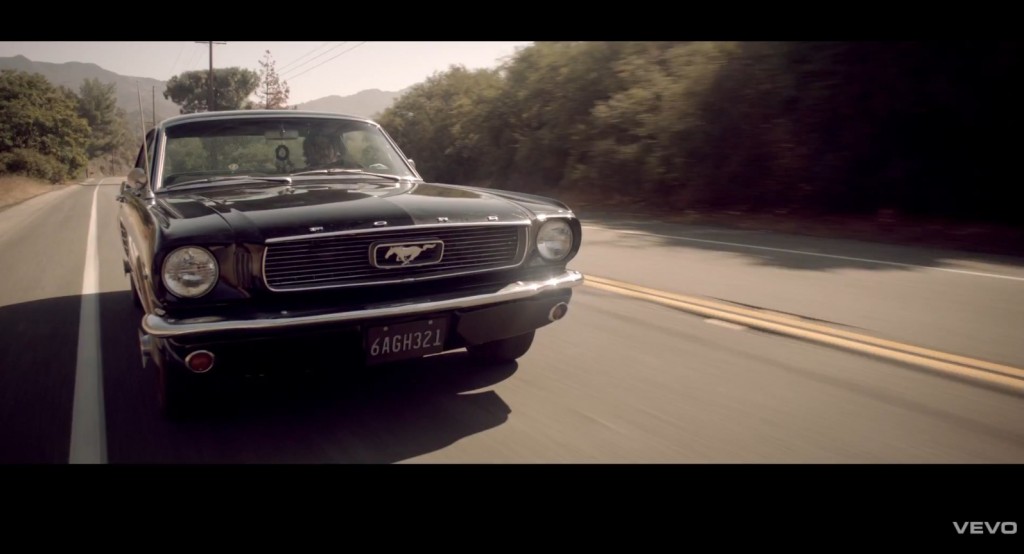 Katy Perry and On Screen Car fans, heads up on her latest video "The One That Got Away" now on YouTube. The song talks about an older lady looking back on a young love she lost in the past. She was once happy and evolved with this young artist and things were going great. Things take a turn for the worst and she loses him in a car crash following a fight. The lady is very well off and knows no matter what she does she's can't bring him back. The song itself mentions a Mustang. This is where On Screen Cars.com comes in.
Summer after high school when we first met We make out in your Mustang to Radiohead And on my 18th Birthday We got matching tattoos...
Lyrics
The video in addition to the lovely Katy Perry there's a Mustang sighting or two. If you watch the video closely you'll see two different Mustangs. The one shown the most is a 1966 model with 289 badges. The second is a 1967 - 1968 model (an email from our friend Jim confirms it's a 1968 model). Both are black and appear very similar. However they are not the same. One of the dead give-aways is the longer nose and different wheels. The first Mustang has factory wheels while the second has aftermarket American Racing Torq Thrust D wheels (Jim points out these are US MAG wheels). I can't give credit on identifying these vehicles on my own. I'm not a Mustang expert. But a great article on spotting the differences on early Mustangs is on About.com (great read). I have the video embedded below. Till next time keep your love in check and don't let them be .."The One That Got Away."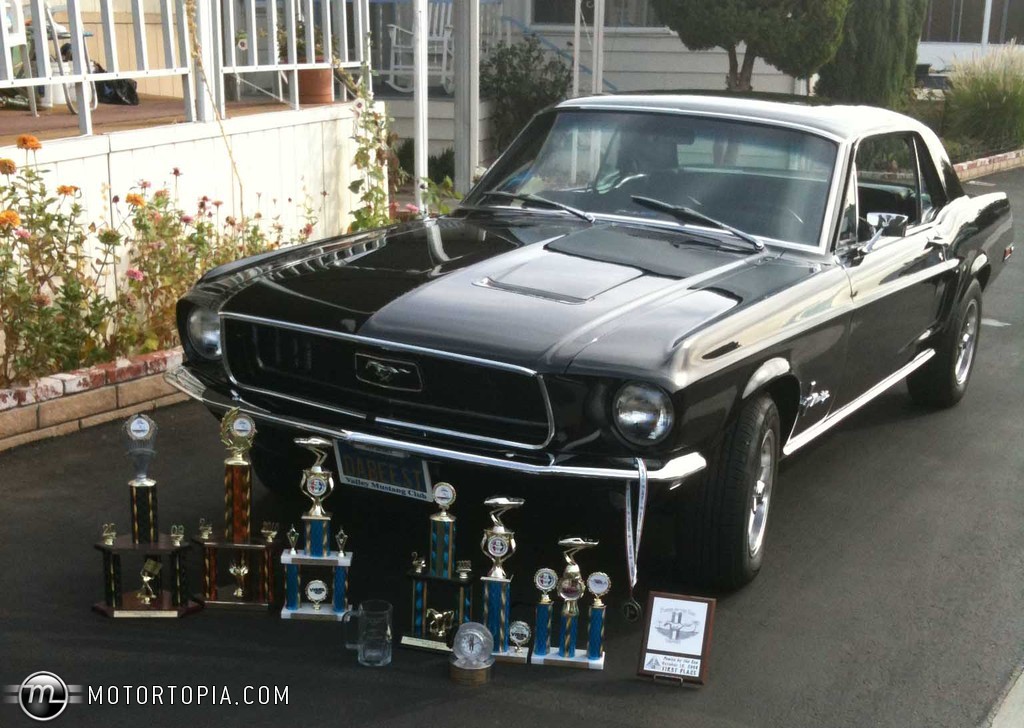 Nov. 12th 2011
After posting this article I got an exciting email from Jim Foster. Jim is the president of the Valley Mustang Club. He is also the owner the second Mustang used in the video! Jim shared with me the background of his car which he named "DABEAST". Jim said he was contacted by a prop company specializing in cars, called Mr Vintage Machine. The prop company was contracted by the producers to find a Mustang to use in the production. Mr. Vintage contacted Jim as the president of the Valley Mustang Club and Jim offered his car for the production. Believe it or not but this Mustang has it's original 289 V8 with over 500k miles on it! You can read the full story over at the car's profile page over at motortopia.com. Thanks for all your help Jim.
---
Categories: Music Video