Sunday, February 20th 2011
---
Artist Brandon Ortwein asked the question: What if famous TV/Movie cars were sent to the body shop and returned with the wrong parts? Say for example Doc Brown sends his Delorean to the shop and it was returned with a door off the Dukes of Hazzard General Lee? The end result is hilarious. Brandon has created several of these scenarios in his works on this theme. You can checkout some of them below.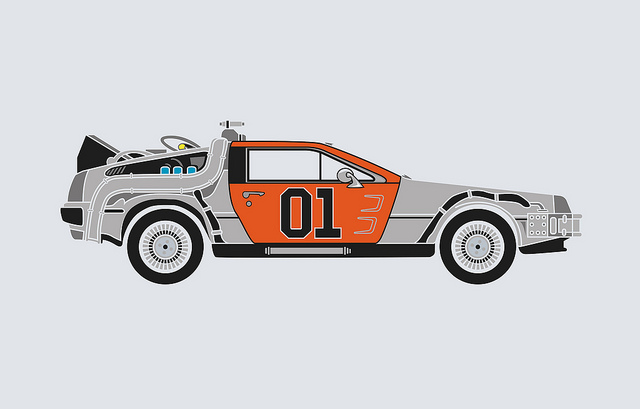 Doc Brown: Great Scott! The south must have raised again!
Marty McFly: This is heavy Doc, they must have mistaken us for the Good Ole Boys.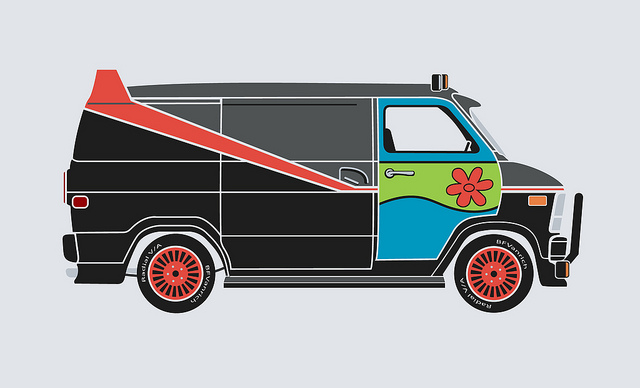 Mr. T: I pitty the foo that thinks we're the Scooby Doo Detective Agency.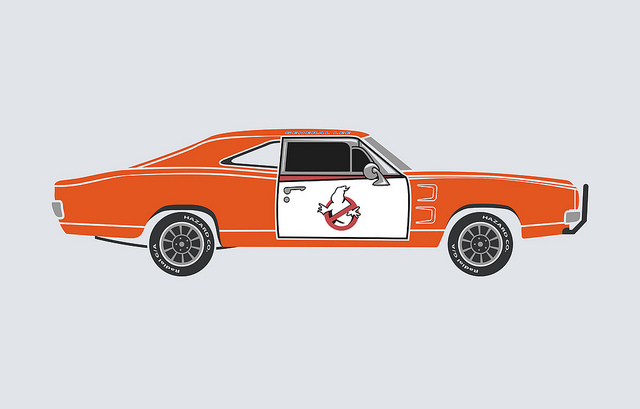 Waylon Jennings: Well now it look's like the boys are making a statement: 'They an't afraid of no ghost.'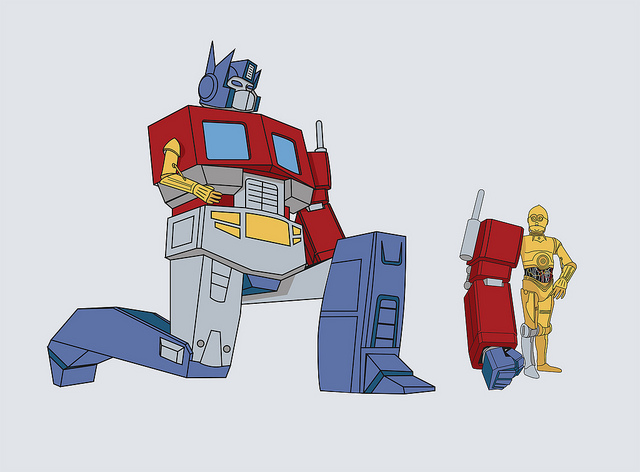 Which is worse a droid being more than meets the eye or an autobot being part droid?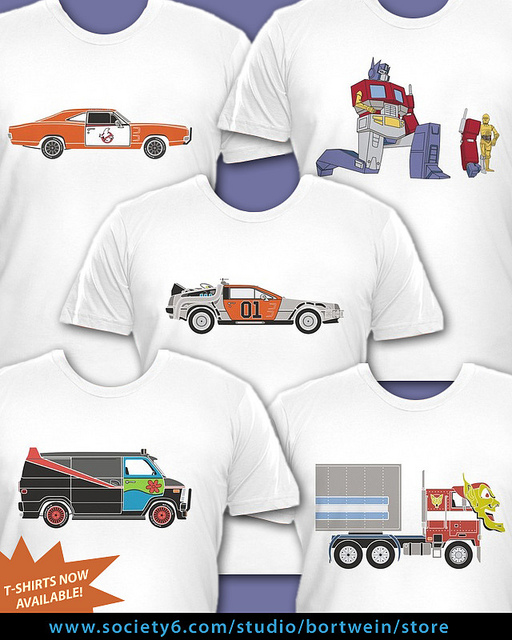 You can also find more of Brandon's work on Flickr. If you would like to own or wear his designs you can find them on society6. Hopefully we'll see more of his work to come in the future. Till next time, be sure check with your body shop before picking up your On Screen Cars!
---
Categories: A-Team, Art, Back to the Future, Dukes of Hazzard, Ghostbusters, Transformers