Wednesday, January 18th 2012
---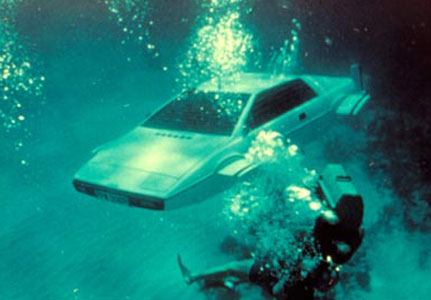 Bond. James Bond. The famous introduction of the spy everyone loves and adores. It's hard to believe that Mr. Bond has been gracing audiences on the silver screen for over 50 years. First Bond actor Sean Connery played the character in the 1962 classic Dr. No.
The National Auto Museum in Beaulieu England is commemorating the event with a gallery of cars called "Bond In Motion." The display includes official movie vehicles used in the films. It is stated to be the largest James Bond vehicle collection ever displayed. Vehicles include everything from cars, boats to sleds.
"Alongside the most famous vehicles like the Aston Martin DB5 and the Lotus Esprit S1, there is a host of treasures dating back to From Russia With Love including the elegant Fairey Huntress Speedboat, Goldfinger's 1937 Rolls-Royce Phantom III, the buzzing autogyro from You Only Live Twice and Octopussy's screeching Acrostar Jet alongside cars, bikes, trikes, sleds and boats." -- beaulieu.co.uk
General admission includes access to the exhibition. Can't make it the event? Well you can still see some of the vehicles on their website. The museum did an excellent job collecting images and providing readers with some interesting facts about each vehicle in the gallery.
---
Categories: Events