Thursday, October 21st 2010
---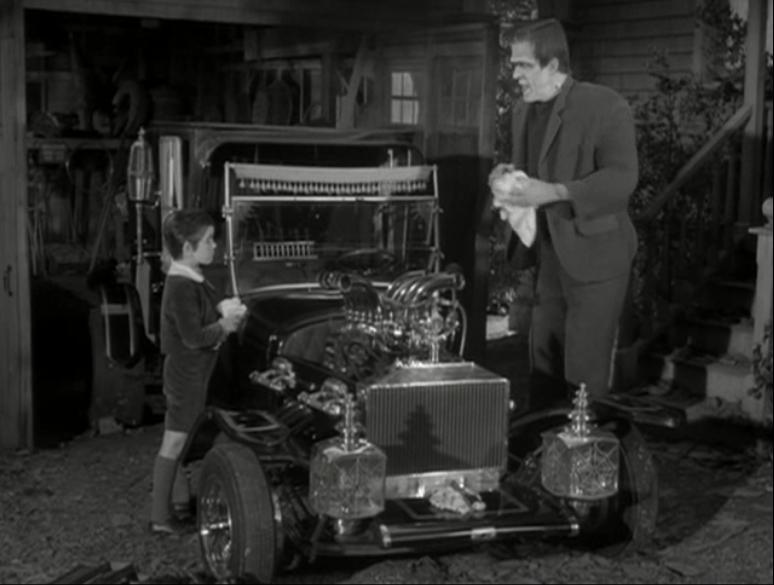 Every family is a little different. But to say the TV family The Munsters were 'different' would be an understatement. The '60s show portrayed the life and times of a family who were some what monster like. Herman Munster a Frankenstein Husband. Lily a dark mistress wife. Eddie a boy Frankenstein. Grandpa Munster an older Dracula like fellow. Last but not least, attractive niece Marilyn (deemed abnormal by the others). Yes they were an odd bunch. But for every unique family a usual mode of transportation is in order. For the Munsters it was a legendary George Barris creation, The Munster Koach.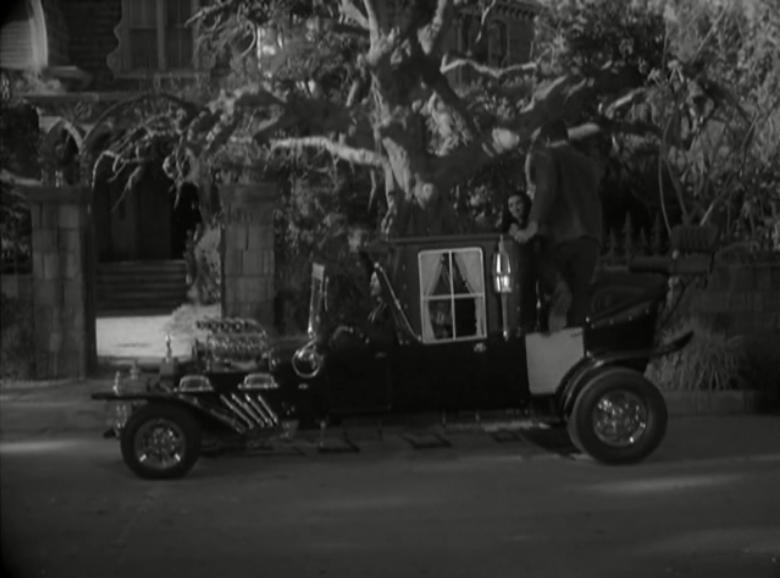 This car/piece of art was built of out three Ford Model T's. George Barris and his team custom built this ride in only 21 days. The frame is 11 feet long and completely hand fabricated. The over-all length is 18 feed long with the rumble seat on the back. A 289 cu Ford Cobra V8 engine bored to 425 cu with 10 Weber carbs provides a mean power-plant. Backed up by a four speed transmission pushing the power to a beefy rear-end. A whole lotta car being pushed but a ton of muscle. But how did the family get this kinda machine?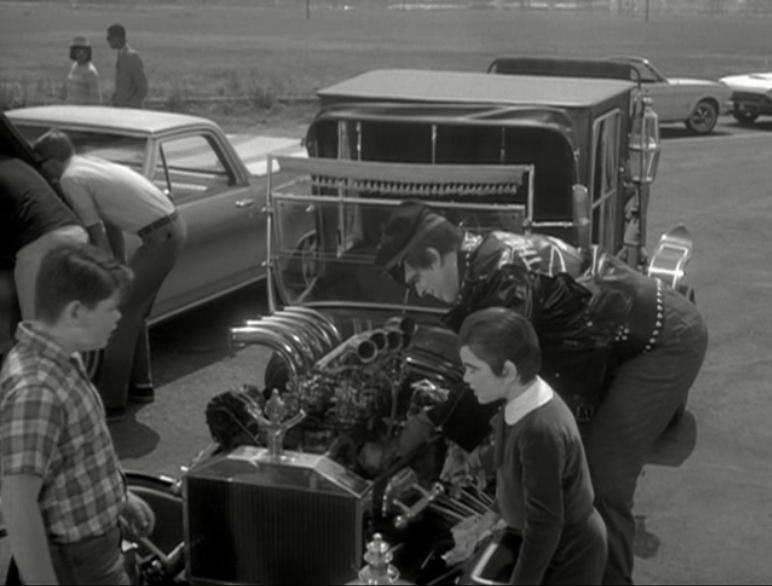 Well it all started in Episode 4 of Season 1 (Rock-A-Bye Munster
). Lily (Herman's Wife) wanted to surprise him with a new car. Unfortunately Herman and Grandpa had been eavesdropping in on pieces of a conversation about the car. They thought maybe Lily was having another child. She managed to sneak around enough to get Herman's car ordered. But not just any car would do. During a trip to the car lot she found a custom T-Bucket Hotrod and a old hearse she liked. She asked the salesman to contact the body shop and see if they could put the two together. Resulting in the Munster Koach. What a sweet present!
"....don't forget about the seat covers...oh she is talking about a child..."
The Munster Koach was used throughout the series short two seasons. Another interesting episode entitled "Hotrod Herman" puts him in the racers seat at a local dragstrip. However after placing a stupid bet Herman looses his car. Out of desperation Grandpa puts together a plan to build a new race car to win the car back. The team puts their effort together and build the Dragula. A drag car built out of a real coffin. Reports say George Barris was behind this creation as well. But we'll leave that for another post.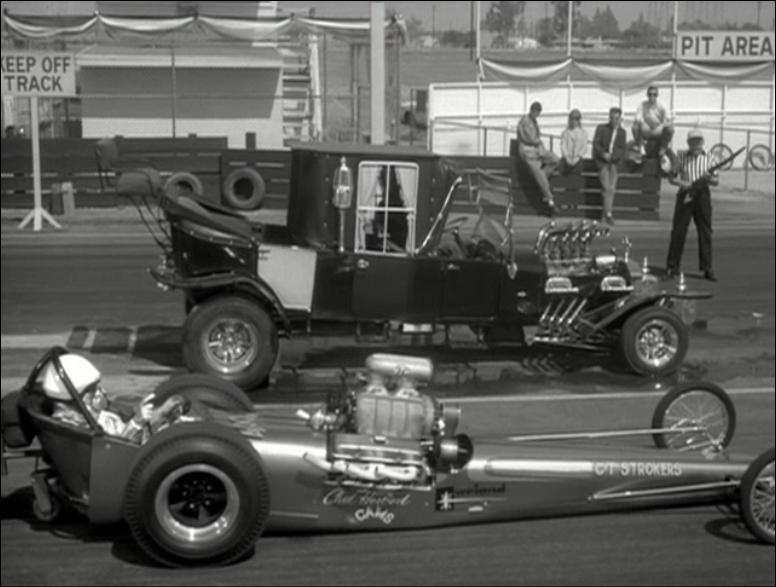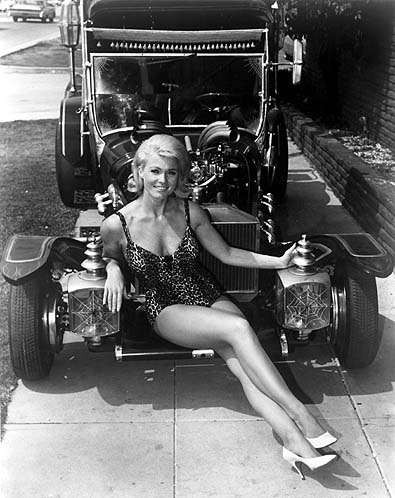 There ya have it. The car built for a Munster, The Munster Koach. I can remember watching reruns of the show as a kid on Nike-at-Nite. Looking back I can say I've probability seen every episode of the show. But from the first time I saw the Munster Koach I don't think I could get it out of my head. Just an interesting car. Some families drive mini-vans and station wagons. But not this one. If you haven't seen this show. Have no fear Netflix has both seasons. Use the link below to watch them. If you missed out last post. Check it out. We have some great info about Netflix and the great car movies available online there. Till next time. Keep your monster car clean.
The Munsters: Season 1 on Netflix
---
Categories: George Barris, The Munsters