Thursday, March 5th 2020
---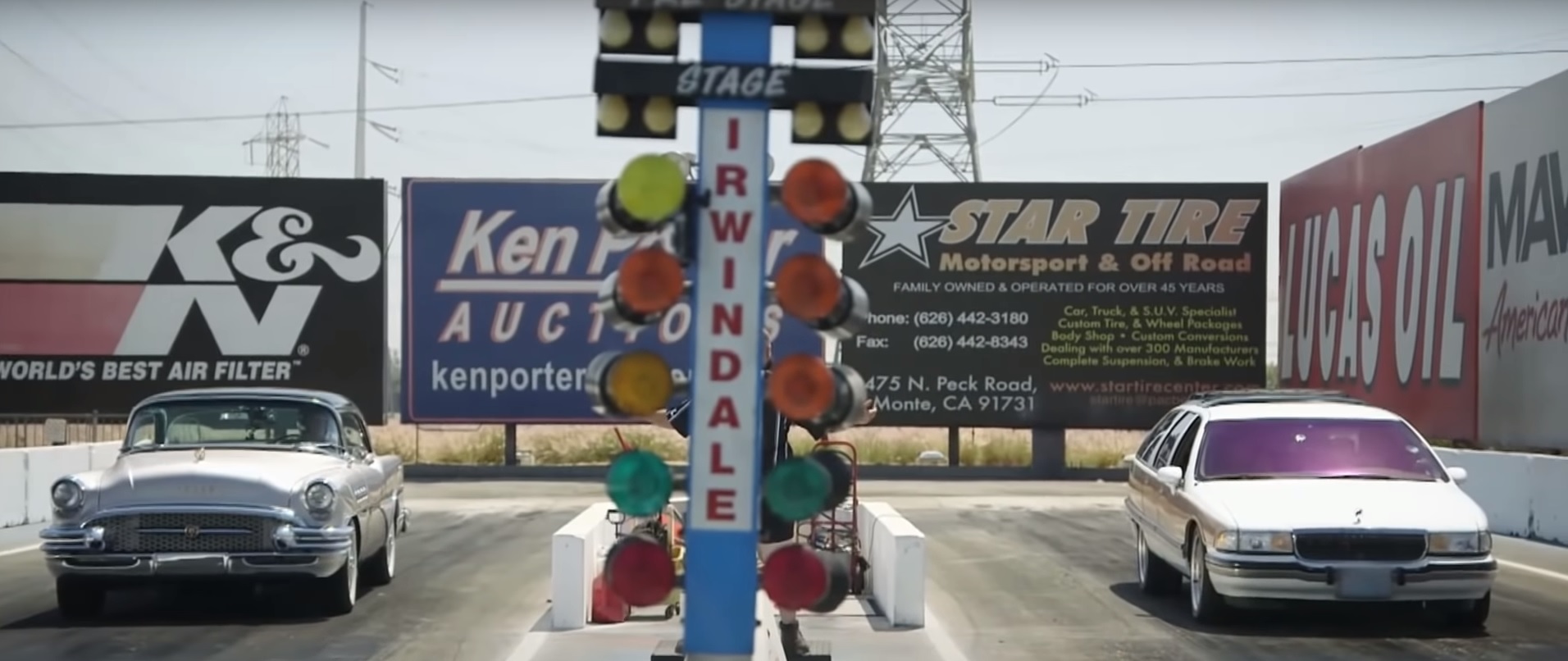 Recently on Jay Leno's Garage, Jay and Dax Shepard pit two classic Buick Roadmasters head to head. Setting the stage at Irwindale Drag Strip in sunny southern California. The two set out to see who has the baddest Roadmaster. In one corner, Jay's 1955 Buick Roadmaster, rocking a 572 Cubic Inch V8 Chevrolet Big Block crate. While in the other corner, Dax's 1994 Buick Roadmaster Wagon with a 700+ horse LSA Smallblock performance crate motor. Folks this could be a close one. Crate motor vs crate motor, Buick vs Buick. How did it end? Well you'll just have to see for yourself in the clip below. Till then let's talk about the cars.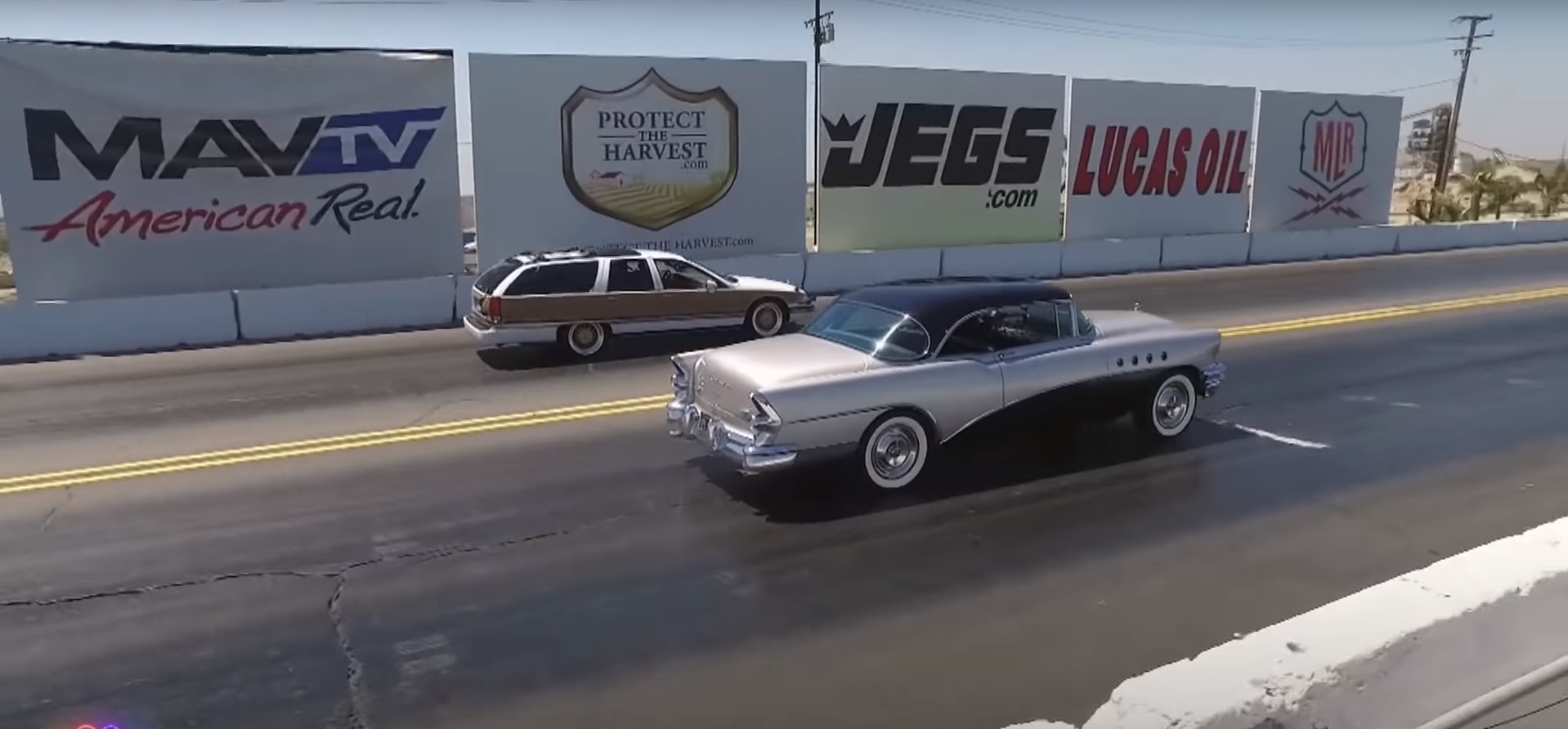 Jay's 1955 Buick Roadmaster has made it's rounds on various car shows over the years. Below you can see the My Classic Car guy, Dennis Gage giving it the work over. From my research, Jay bought the car in 1973 for $350. Shortly after he first moved to LA. What a steal! The car was originally black and white. He later switch the white out with silver. Jay and his wife had their first date in the car. He even drove to his first television appearances in this car. He nick named the car "Rosebud." For over 16 years the car sat in his mother-in-law's driveway. Sometime around 2002 Jay decided to do an all out restoration. The front and rear suspension completely replaced with a C5/C4 Corvette suspension (front/back). Gone is the Buick Nailhead V8 and replaced with a 572 cubic inch Big Block GM Crate motor pushing over 600 horsepower. This thing is a monster. Stock in appearance, but anything but stock. Custom aluminum wheels with stock looking covers. Amazing work.
Dax's 1994 Buick Roadmaster wagon more than likely began it's life as a family hauler. Today it's still serving the purpose. Dax bought the car soon after he found he's was going to be a dad. He wasn't ready for the minivan. I can't say I could ever picture him behind the wheel of one. This Roadmaster is also special to Dax. He went on to say he often got to drive this model during his first job. Personally, I think they're one of the most underrated cars of the 90's. Originally these cars would have had a LT1 V8 plant. Dax did away with that, replacing it with a GM Performance LSA crate motor. Putting 700+ horse power at demand. If that doesn't get the groceries home, I don't know what will. Car has a laundry list of add-ons from rollcage to BBS Wheels. Again, nearly stock in appearance, but not stock in performance.
Show time! Specs wise it's a close match. You might be surprised.
What I find amazing about these two cars. Their owners have the means to buy pretty much any vehicle. But they prize these cars the most. They take pride in showing them off. They have memories and sentimental value. That's what makes classic cars special. Till next time, keep on haul'n.
Bonus: Check out this awesome wallpaper of Jay and his Roadmaster!
---
Categories: Jay Leno