Wednesday, October 27th 2010
---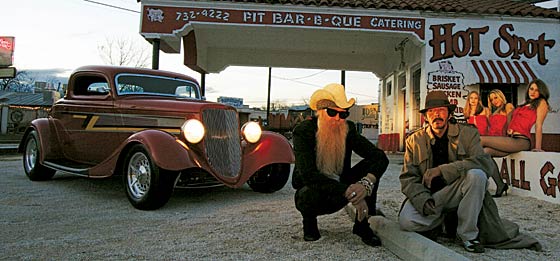 You couldn't watch MTV during the 80's without seeing ZZ Top's Gimme All Your Lovin' video. It just didn't happen. ZZ Top had a ton of hits. Not mention a sweet 1933 Ford Coupe nicknamed 'The Eliminator'. Inspired by the Ford Coupe in the hit movie, The California Kid, Billy Gibbons contacted the owner Pete Chapouris. They began a long process that would lead up to the finished product.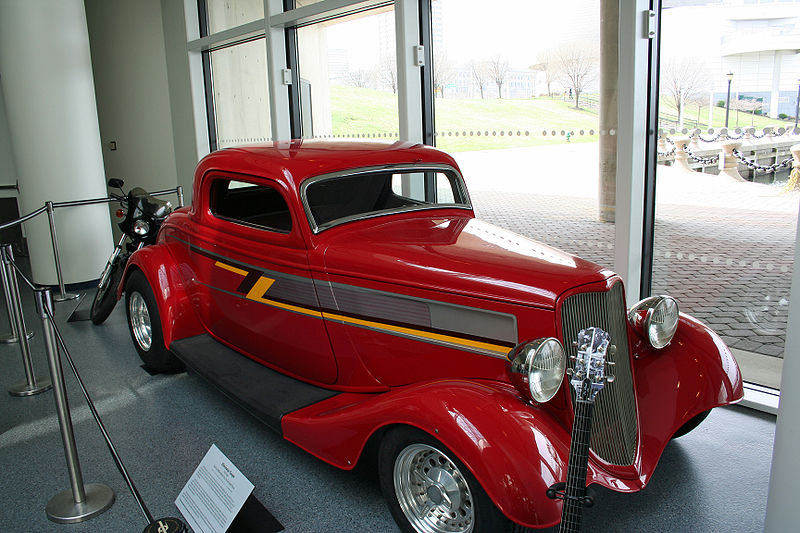 They turned to Don Thelen, a car builder for Buffalo Motor Cars in Paramount California. The base car was acquired from a lady in Tucson Arizona, she had been the car's only owner. The car was in perfect condition. The crew focused on style and dependability. The roof was chopped three inches and a the car sits on a Pete and Jake's aftermarket chassis. 39' Ford taillights in the back and 34' headlights in the front. The car was outfitted with a mild Small Block Chevy 350 backed up by a Turbo 350 Transmission. The graphics were created by legendary car artist Kenny Youngblood.
As with most ZZ Top videos there is no short supply of girls. It seems like they followed a simple formula for musics videos. Show a hotrod, show some girls and play some music. I think it worked out pretty good. Most of the videos feature some guy getting hit on by a group of girls. Saved by the band as they hand him the keys to the ride.
Our star car was featured in 3 (Gimme All Your Lovin', Sharp Dressed Man and Legs) music videos before it was retired. However it's still rock'n at the Cleveland Rock'n Roll Hall of Fame. Don't let it fool ya. It got plenty of show time. So much show time that they had to build two of these cars to meet demands. The car also had many mini-clones too. Monogram Model Car company produced a 1/24 scale kit of the car complete with details and graphics. Hot Wheels also followed suite. Till next time give us all your lov'ns and tell your friends about OnScreenCars.com!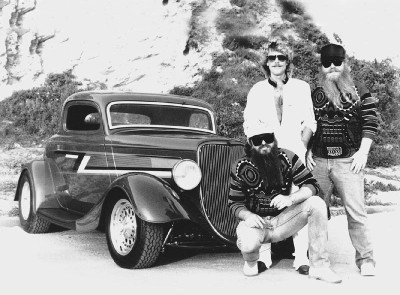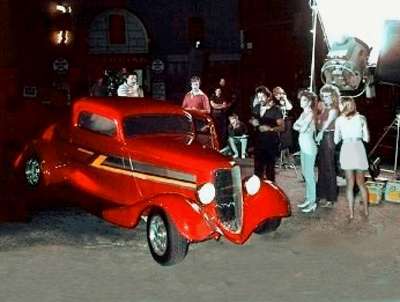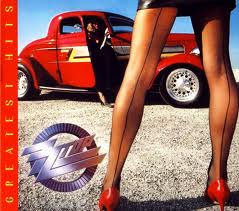 ---
Categories: Music Video