Monday, January 9th 2017
---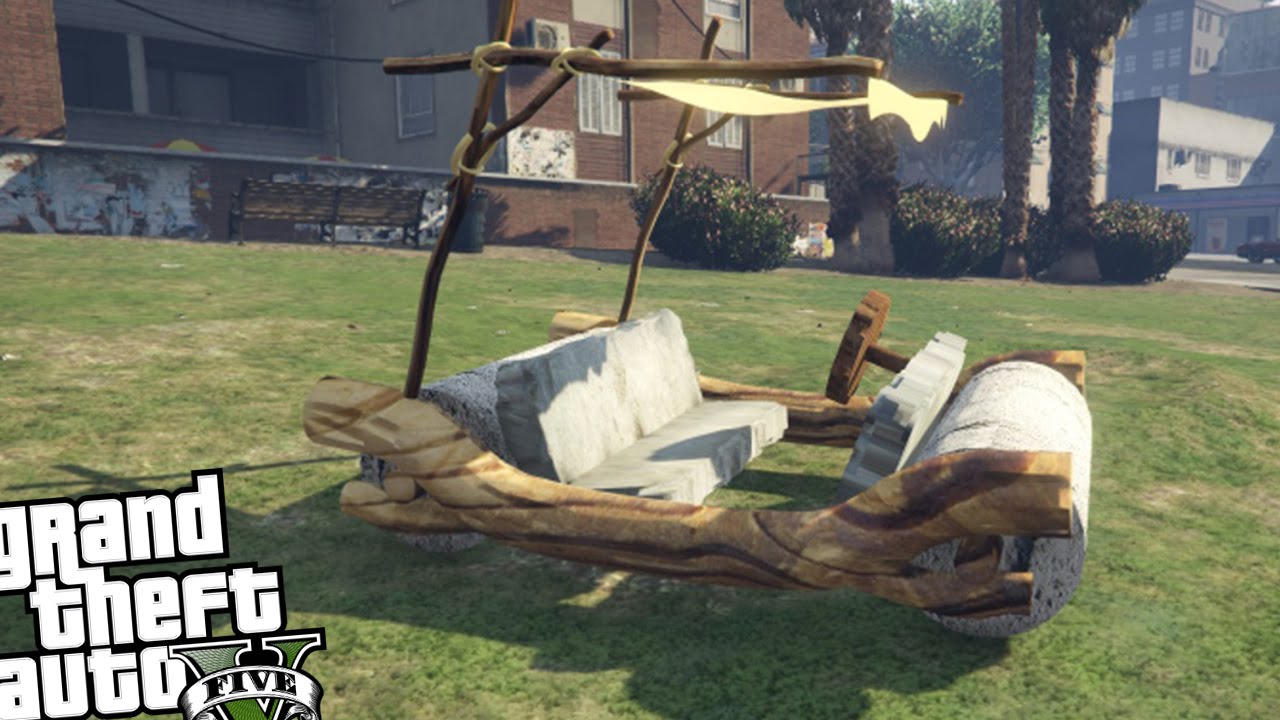 "Flintstones. Meet the Flintstones. They're the modern stone age family. From the town of Bedrock, They're a page right out of history."
Oh yeah. We know all about the Flintstones. But what you didn't know is the mod for Grand Thief Auto 5 that allows you to drive their car in the game. Crazy right? Imaging doing a mission in game in the Flintstonemobile. Go multiplayer and pickup your old pal Barney to help you knock off a bank (lol). The options are limitless. Where to find the mod? Link below. This is actually part of a pack of cars for the game. Several On Screen Cars are in there.
Have fun! Play responsibility!
Mod: Funny Vehicles Mod
Lyric Source
---
Categories: GTA 5
Tags: gta, video game