Monday, September 12th 2011
---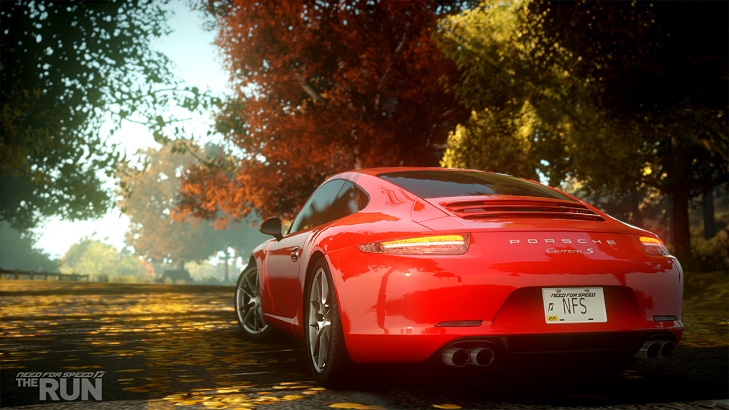 On Screen Car gaming fans prepare to drool as the Need for Speed franchise rolls out another hit, "The Run." Just this week I received a heads up from EA with this stunning preview of the Porsche 911 Carrera S from the new game installment. I thought I would post and share with you guys. As you may know Porsche has redesigned the 911 from the ground up. Not to mention the 'S' is an added bonus. Here's an quote from EA's ad.
Stunning. Sleek. Stylish. Whatever you want the "S" to stand for, the Porsche Carrera S is truly in a class of it's own...
There's a little bit of story line as well:
Jack is in a race for his life, but he's got something the competition doesn't: You and the all new Porsche 911 Carrera S. This new Porsche can be found in the Limited Edition and will let you tear past rivals as you keep Jack one step ahead of the dangers from his dark past, both inside and outside the car in this action packed race from San Francisco to New York.
Stunning. Sleek. Stylish. I can't agree more. The following YouTube video is pretty easy on the eyes as well. The game will be due out in November. Pre-orders are already being taken over at Amazon for the Need for Speed: The Run - Limited Edition
. It is available for PC, Xbox 360, PS3, Wii and 3DS. Please feel free to use our affiliate links to pre-order/purchase your copy today.
---
Categories: Video Games