Tuesday, February 15th 2011
---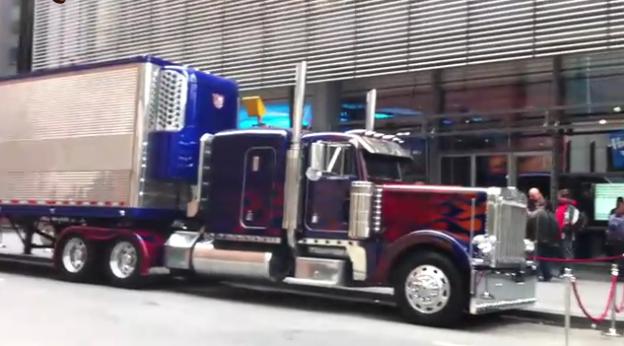 Yesterday Hasbro rolled up their display in New York City at the American International Toy Fair. A full scale movie vehicle of the famous Transformers Optimus Prime was parked out side The TimesCenter. The truck however cannot move on his own power and is not street legal. It took a team of two flat beds traveling across the country to bring Optimus to the big show. Hopefully he'll be on his best behavior after Bumble Bee's appearance during a Super Bowl Commercial. It's hard to keep your cool when you get a New York City welcome.
Well how did the city respond? They gave Optimus a ticket. Hasbro reported that all the proper permits were acquired to park Optimus on the street. However a $115 dollar ticket was applied. No word yet if Hasbro has plans to pay. But word quickly spread through out the web. Including a video or two popped up on Youtube. Check out one of the videos below for the full street appeal. Till next time avoid a boot or tow and pay your tickets!
Update: January 2021
Sorry folks the video and account associated are long gone.
---
Categories: Transformers, Videos
Tags: blue, optimus, red, transformers-2, truck