Thursday, April 15th 2010
---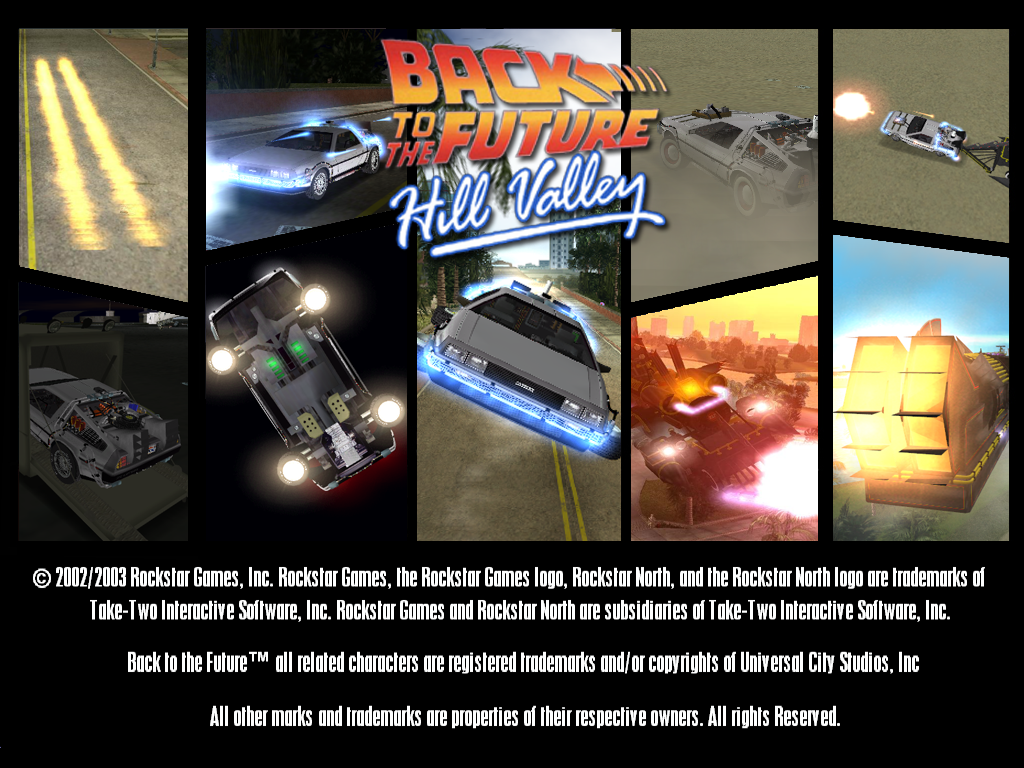 Have you ever wanted to drive a Back to the Future Delorean? That dream may be achievable for some lucky people. However for the rest of us there is a sweet video game modification that allows you to virtually live that dream. A group of Back to the Future fans made a total conversion pack built on the popular game Grand Thief Auto: Vice City and San Andres. Not only can you drive a Back to the Future Delorean. You can drive a number of vehicles seen in the trilogy. Wanta take a spin in the old west? How about the Delorean from the third film? Is flying your thing? How about the version from second film? Even the ELB Time Machine train is available.
Check out the Video!
Each of the Delorean cars feature keyboard shortcut activated time circuits. Not to mention working lights and effects. Of course at 88 miles per hour you will see sparks followed by two fire trails left behind as your Delorean travels through time. Each car also has features for the respected version. For example you can run out of pultonium. As mentioned before, the second film version flys.
Oh wait. Did I mention a treat for the Knight Rider fans? There is a the KITT mini-mod as well. You can drive KITT in different modes include the "Super Pursuit Mode." Fire lasers and other neat gadgets as well. These great tv / movie car game mods can be found at moddb.com (direct links below). We'll that's all for now. We'll keep ya informed of other great On Screen Cars happenings! See ya next time.
Reference: GTA: Vice City - Back to the Future, KITT - Knight Rider
---
Categories: Back to the Future, Knight Rider, Video Games