Sunday, November 21st 2010
---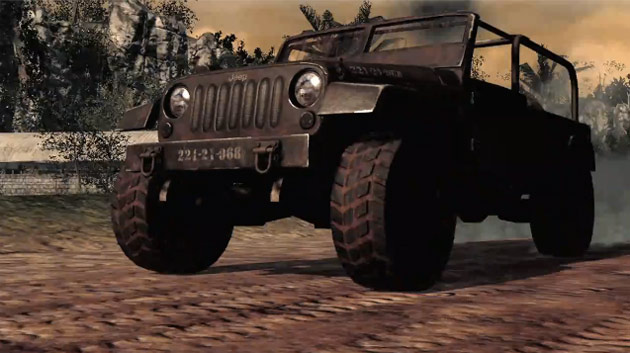 Call of Duty fans have been storming the stores to pickup the latest and greatest in the franchise, Black Ops. This first person shooter the follows the life and missions of black ops personal who is being interrogated. You play through parts of the 1960's during the Cold War. This game is amazing. But what does this mean for OnScreenCars.com fans? Well the creators of the game teamed up with automaker Jeep to inject an on screen car in the game, a special Black Ops Edition 2011 Jeep Wrangler.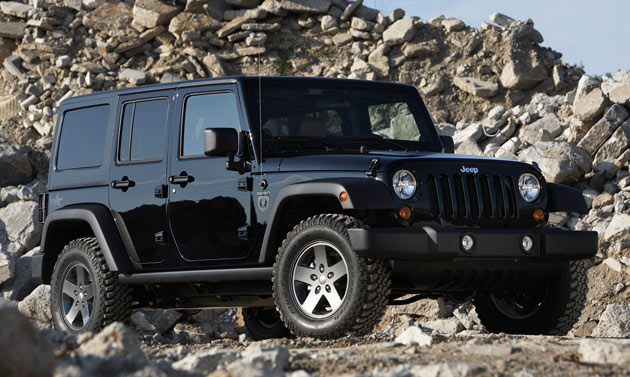 The Jeep in the game is designed to look period correct. While the Jeep in real life is modern. Checkout the trailer for the game below. The Black Ops Edition 2011 Jeep Wrangler is a modified version of their popular Rubicon Jeep. It's available in two and four door models and only in black on black color combination. If ya had a Black Ops Jeep why would you want it any other way? Just below the cowl line on the fender sports two Call of Duty: Black Ops logos. The off-road worthy Rubicon is wrapped in MOPAR tail light guards and MOPAR fuel filler cover. All the while riding on 32 inch tires mounted on blacked out Rubicon wheels. Front and rear locking differentials pushed by a 2-speed transfer case insures you're ready to grab all fours on the hash battlefield terrain.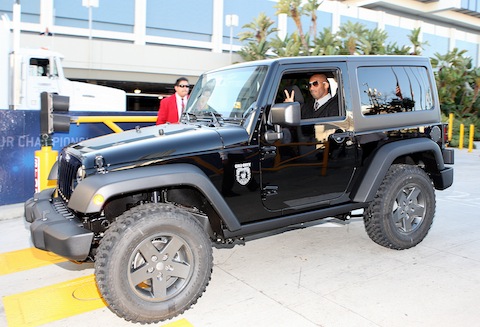 Not to mention get you in time for your next ball game. Even NBA star Kobe Bryant has been seen sporting a new Black Ops Edition Jeep Wrangler. Baller Bryant was presented the ride prior to the season opener game. I wonder if he'll be taken in all the rugged features or not. I bet he's a closet gamer himself. Hey! There's nothing wrong with a little Black Ops on the side. Not a bad gift. The four door model retails for $33k while the two door just over $30k. Speaking of other stars I wonder how R. Lee Ermey would favor with one?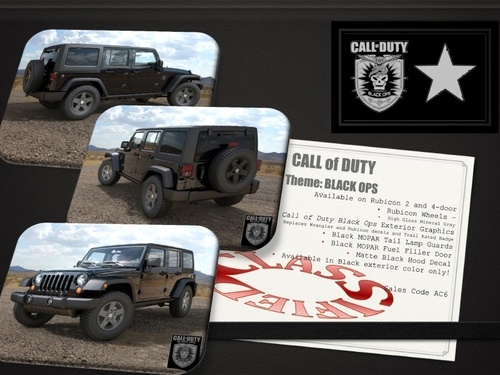 In closing I think Jeep has an awesome package with this one. This would not be the first non-military Jeep sporting a military look. Jeep has been known for production of special edition models like this. But I think this may be the first national release that is tailored after a video game. Great combination I must add. If you haven't played the game you can pick it up through our Amazon links below. Anything you buy through our links helps support our site. Till next time keep your battle machines ready as we bring you another OnScreenCars.com entry. Now drop down and give me 20!
---
Categories: Stars, Video Games, Videos