Friday, July 8th 2011
---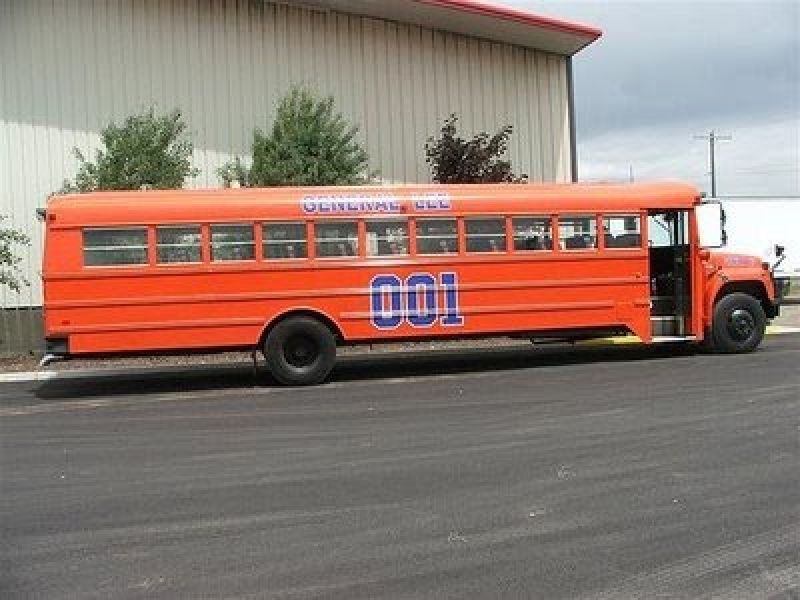 Warning: Sarcasm and BS ahead. Ever wanted to be like Bo and Luke off the Dukes of Hazzard? But can't seem to find a 1969 Dodge Charger suitable for conversion? Well the wait is over. I'm going to tell you how these fine folks featured in this post managed to 'live the dream'. But before we get to the pictures. Let me fill you in how the system works.
It's simple really. Years of research have determined that it's a scientific fact that if you paint your car orange and place a 01 logo on each door it will increase your car's performance 100% percent. That's right. Your car will drive faster, have sloppy steering and jump higher. The confederate flag and General Lee logos are optional. However you can increase your drag coefficient by adding a large CB antenna to the trunk lid. Go ahead and hook up a CB to that antenna so you can talk to your Cousin Daisy and Uncle Jessie back at the farm. For protection, arm yourself with a good bow and arrow. Maybe a little bit of TNT. Don't forget the push bar on the front. Wouldn't wanta get stuck in a pile of cop cars.
Alright. Enough with the BS. Seriously there are some interesting vehicles out there that have had the treatment. But I'm not sure if it was done for 'performance' reasons. It was just done because it's cool. Nothing like the classic orange paint job and 01 lettering. There's no doubt about it, ya do it to show your love and support of the Dukes of Hazzard. Some just show it a little more than others. Let's see those pictures!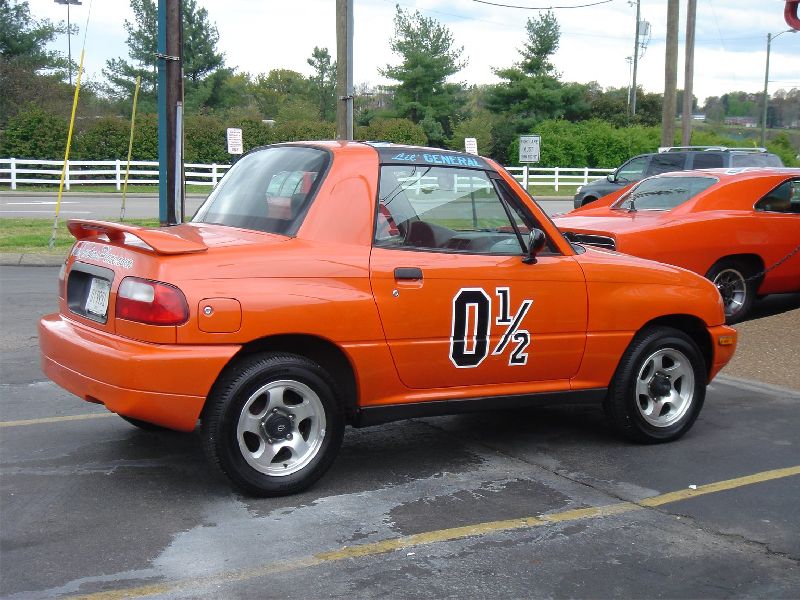 Sometimes half is just as good.
No car? But ya got a van. No problem!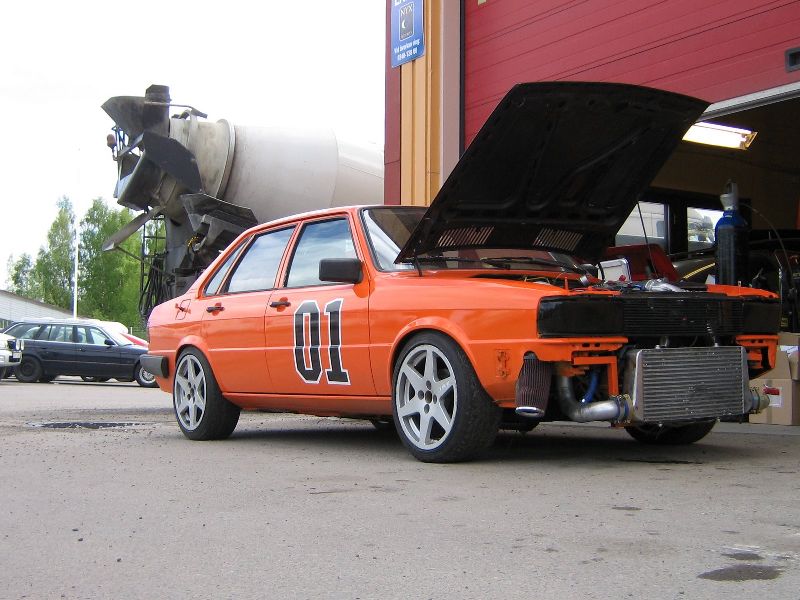 I'm thinking the turbo is doing them a little more good than the paint job.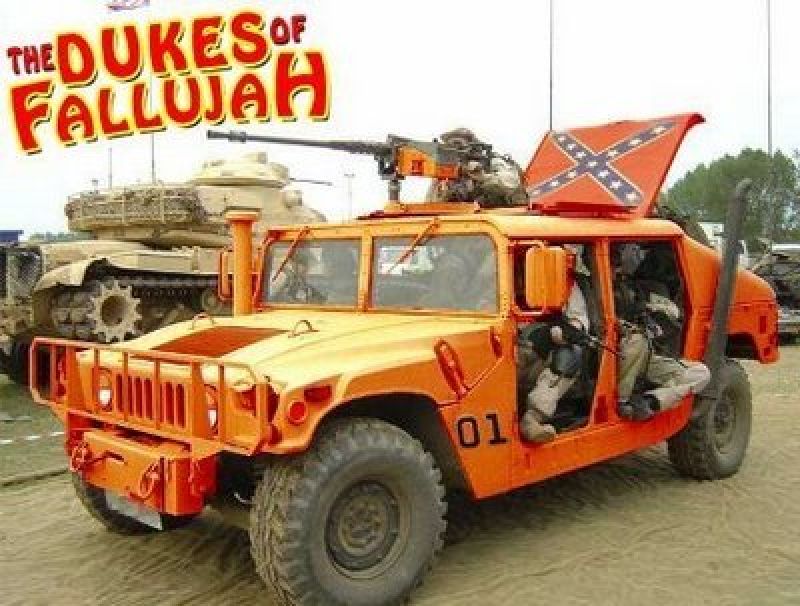 Oh no. It's the Dukes of Fallujah!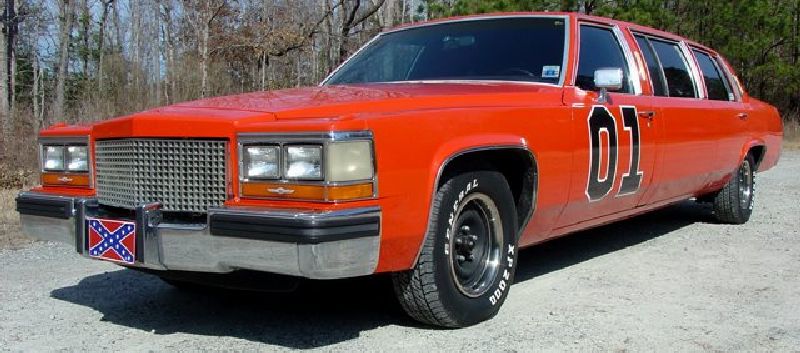 Don't worry we'll get ya to the airport on time Mr. President!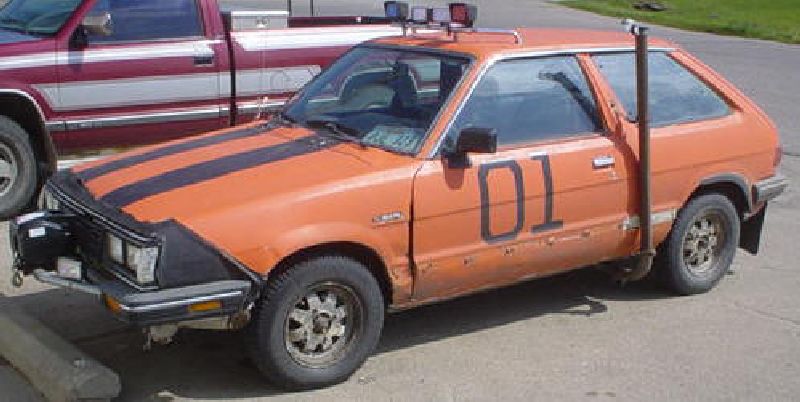 I like what has been done here. Note the winch on the front and the exhaust stacks with flappers. The car bra is total win too!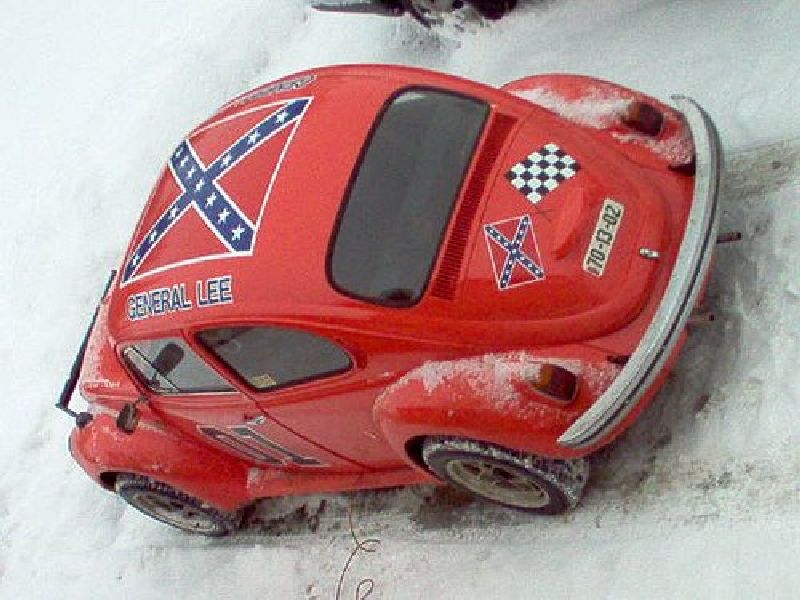 Someone converted a love bug. This one's not getting the Herbie Treatment Package.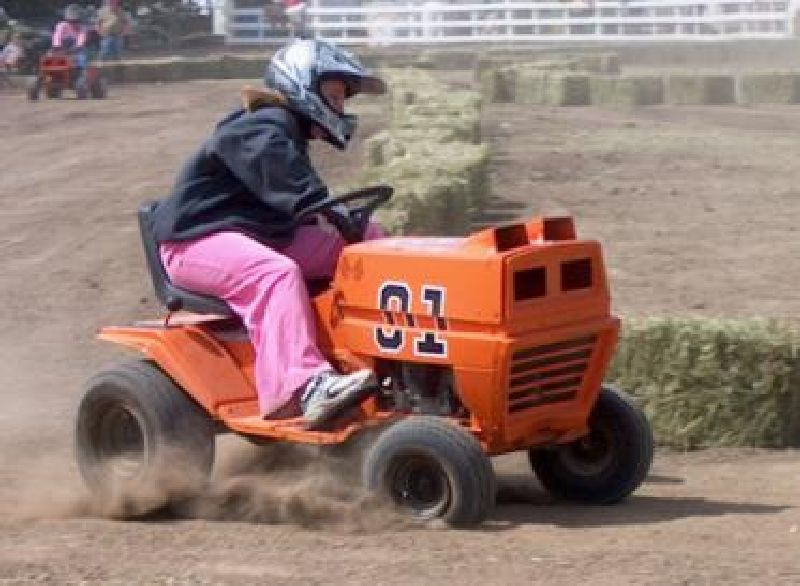 Down and Dirty Racing!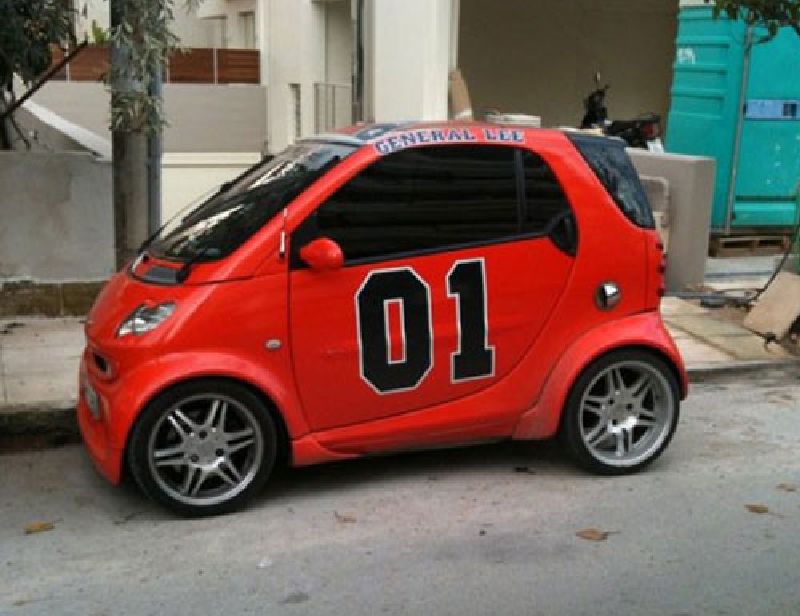 "Let me plug back in before you chase me Roscoe. It'a just take a few hours. Don't wanta miss the big jump!"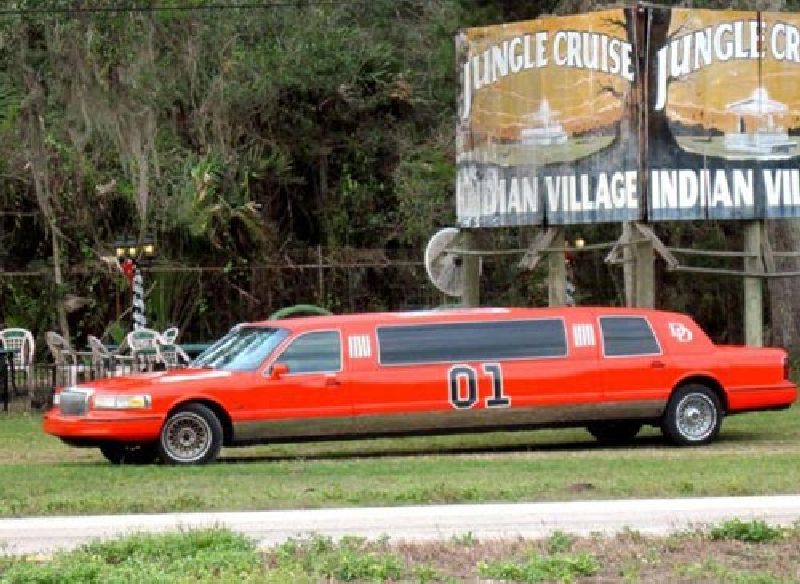 I'm sure Boss Hogg got a little bit of envy when he saw this. That white Caddy isn't near this long. Could ya throw bull horns on the front?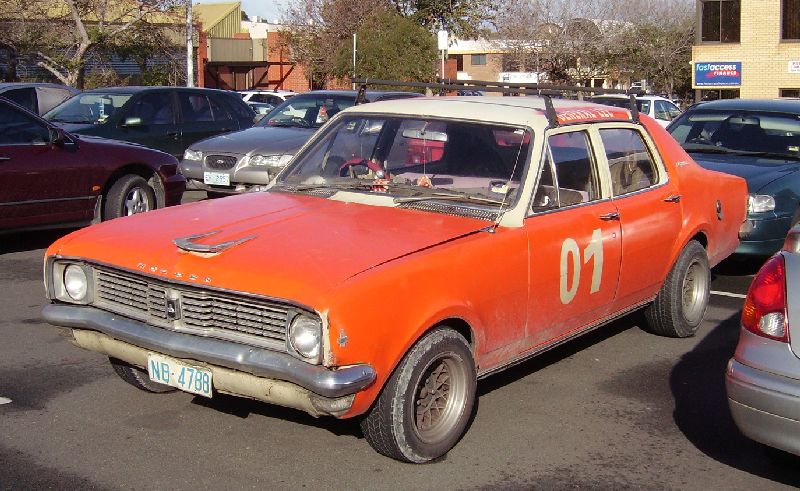 Got luggage? I've got rack!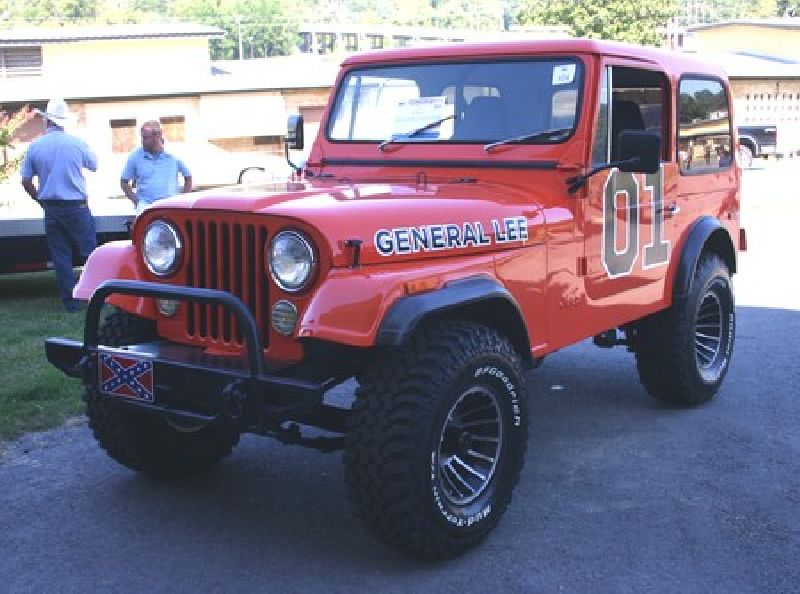 Daisy wanted to join the boys. Plus she was tired of freezing her buns off in the winter (note the hard top).
Sometimes you just can't cover an original.
---
Categories: Dukes of Hazzard, Fan Created Rides