Thursday, February 4th 2010
---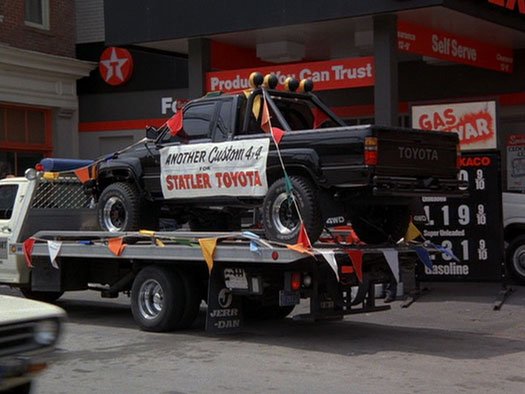 Since Toyota has been in the news recently with the huge recall on gas pedal assemblies. I thought I would do a quick post about my favorite Toyota Truck ever featured in film, Marty's 1985 Toyota 4x4 Xtra Cab Truck from the Back to the Future Trilogy.
Haven't seen Back to the Future? You can find it in our store!
Early in the first Back to the Future film, Marty McFly nearly falls over after seeing the truck above for the first time. His reaction "Check-out that 4x4!" He told his girlfriend, Jennifer that he would love throw a few sleeping bags in the back of the truck and take it up to the lake. He told her, someday that truck would be his. Little did he know that it would later happen, but only after trip to the past changes his future. When he arrived home from 1955, it was sitting in the garage with a single-coat wax job by Biff Tannen.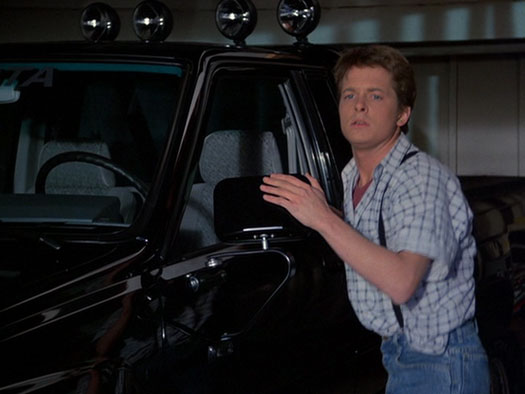 The truck made a short return in the beginning of Back to the Future II as well. The scene pretty much just connected the two films. However the truck does comes up in conversion. The future McFly family is sitting around the table, talking about how Marty broke his hand in an auto accident during a street drag race. The conversion serves as some foreshadowing as to what happens at the end of Back to the Future III.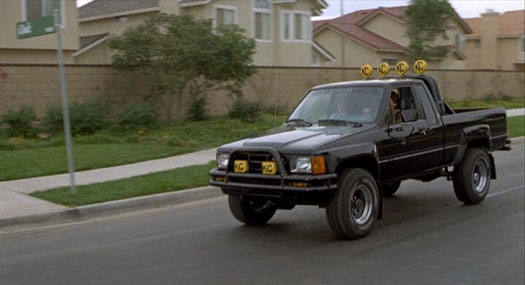 The truck got it's big break near the end of the final movie. Marty and Jennifer are shown riding through the suburbs in the truck. They're on their way to the crash site of the Delorean. While stopped at a red light, Needles Tannen Douglas J. Needles challenges Marty to a race. The light turns green and Marty floors it in reverse and does a 180. Looking back, the couple watches Needle's near miss with a Rolls Royce. Marty changed the future by avoiding the accident that would have cost him his music career.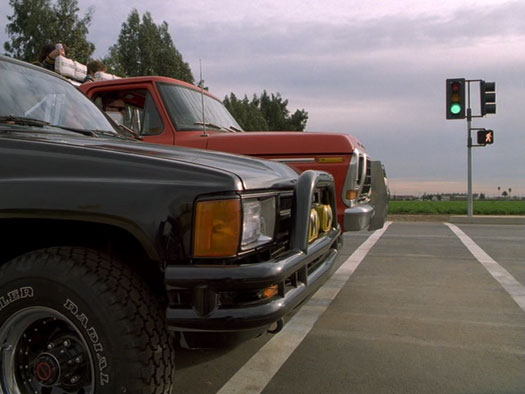 Staged up and ready to roll...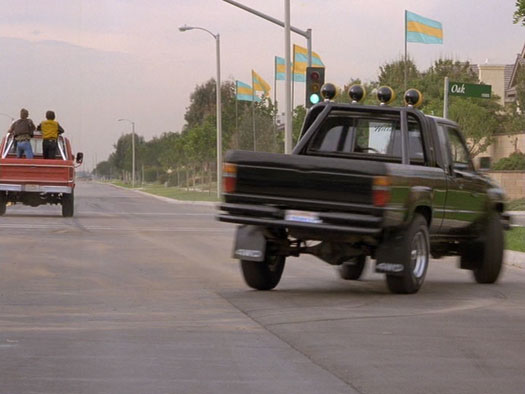 ...in reverse! Do you think Michael J. Fox did his own stunt driving?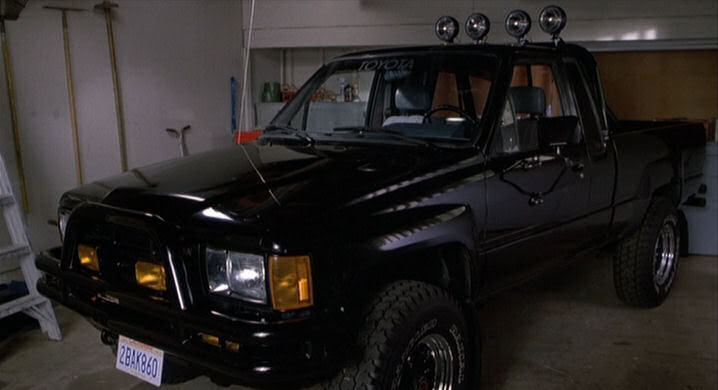 Note the license plate and KC light-covers.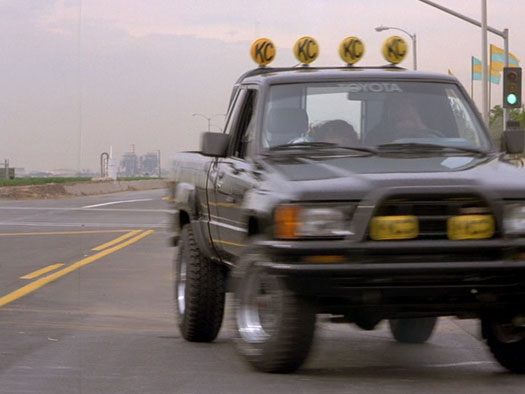 Notice the missing front license plate? What about the double bars on the light bar uprights?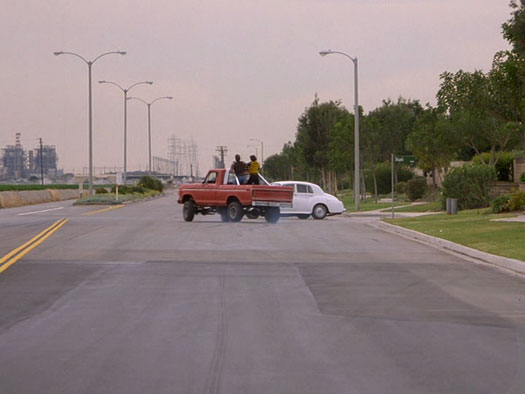 Yeah... That would have hurt.
Final Thoughts
I give the truck's appearance two thumbs up. I like the wheels and all the extras. I think it was a good fit for Marty's character. It would be a fairly easy truck to replicate and show as a movie vehicle clone. There were a lot of these trucks made. Who knows, I might get around to making one someday. It wouldn't be my first Toyota truck! Till next time, remember "...the future is what you make it...so make it a good one!" See ya in the future!
References:
IMDB
,
IMCDB.org
---
Categories: 1985 Toyota Truck, Back to the Future, Michael J. Fox