Tuesday, March 9th 2010
---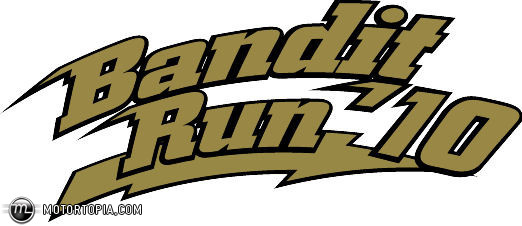 Can you imagine what 100+ Smokey and the Bandit themed cars would look like? Would you like to see it? We'll listen up! For those who are not familiar with the Bandit Run events. Let me fill ya in. Since 2007 a large group of Smokey and Bandit fans have gathered each summer to cruise across the country. The first Bandit Run event in 2007 commemorated the 30th Anniversary of the first film, by retracing the original route taken by Bandit, Frog and Snowman. The cruise lasted three days along a route from Texarkana, TX to Atlanta, GA. Now's your chance to get in on the action! The details for Bandit Run 2010 have been announced at Motortopia.com This year's Bandit Run event will start out in Braselton, GA on May 15th and end in Orlando, Fl on May 20th.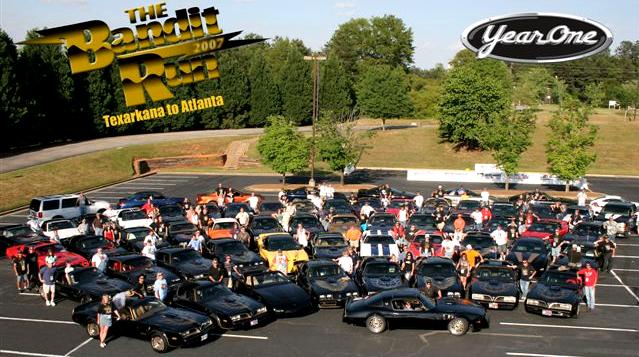 2007 Bandit Run Group Photo
The Bandit Run is an excellent way to connect with other Smokey and the Bandit fans! Bandit Edition Trans Am, Firebird/Trans Am owners are encouraged to show and cruise. However the trip is open to all owners of different car makes/models. There are many planed and optional events. Discounts to hotels and Disney World are available as well. If you're planning to attend/cruise, you need to make hotel reservations by April 15th to guarantee a room at the Bandit Run rate. Act quickly because hotels spots are filling up! You can register for the event at http://www.thebanditrun.com/ Also check out the Bandit Run 2010 Trailer! Do you know of any other tv/movie car related events? We're happy to help spread the word about your event! On Screen Cars may not be attending, but we will be East Down and Bound baby!
---
Categories: Events