Wednesday, February 10th 2021
---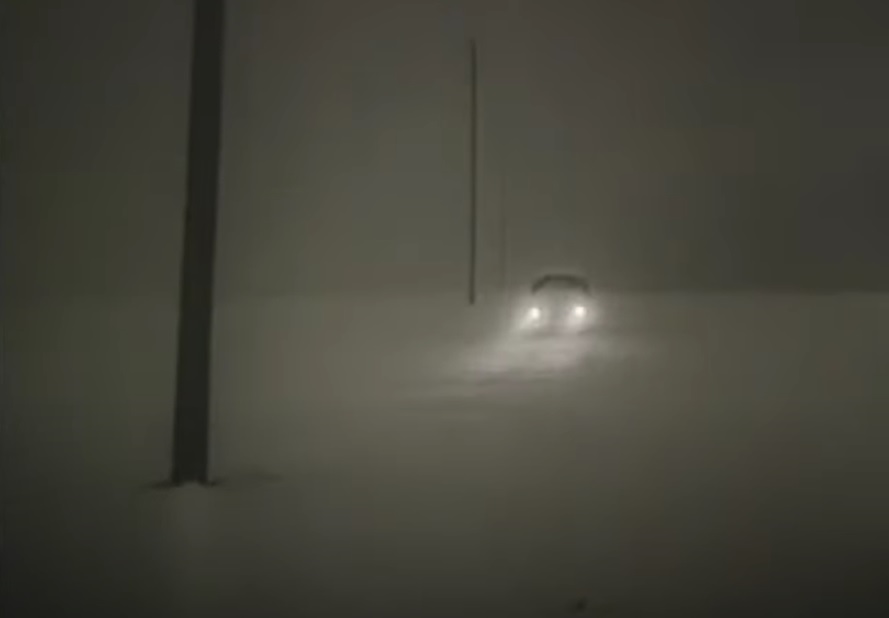 "Have you ever wondered how the snow plow driver drives to the snow plow?"
The Ad
The words of a great simple car ad. Brought to us by the same company that introduced the world to Jake from State Farm: DDB Marketing and Advertising. They were one of the original "Madison Ave" agencies. During the 60's they did several ads for Volkswagen. They even won an award for this piece. How does it get any simpler? They ask a simple question. Have you ever wondered how the snowplow driver drives to the snowplow? Sounds like a shower thought doesn't it? Granted Mr. Plow just jumped in his truck. But that's a story for another day. What about the car?
The Car
The early 60's were a great time of growth for Volkswagen in North America. The Beetle in this clip is a 1964 model. Under the hood lives a 1.2L inline four cylinder with a whopping 40 bhp. Standard transmission. There were several color options at the time, including Ruby Red, Bahama Blue, and Panama Beige. Rag top convertible, sunroof or standard roof options too. Over 259,000 Beetles were sold in the US that year alone. Not to mention innovation, Beetle's first year for vinyl upholstery and metal sunroof. I'm sure our snowplow driver wouldn't have minded that metal cover instead of a canvas top. What about staying warm in a Beetle? Seems critical for our snowplow driver right? Check out this video below on how heaters work in a Beetle.
Driving In The Snow
Believe it or not in 1964, the Beetle was one of the best cars to drive in the snow. Shocking I know. There are several reasons why. The primary reason is the fact they were rear engine. All the weight of the was situated over the rear wheels. Which is great for traction. The 125R16 tires are skinny. The car tends to cut through the snow, rather than ride on top of it. The lower center of gravity helps as well. Who would have thought? The Beetle did have one thing against it. It's lack of ground clearance. This car was low to the ground in comparison to others on the road at the time. Very prone to high-centering on ruts and packed snow. But hey, could you imagine the satisfaction of hippy passing a guy in a two-wheel drive pickup stuck on the side of the road in the snow? Check out this clip of this guy whipping around in a Beetle.
Well there you have it folks. How does the snowplow driver get to the plow? In a Volkswagen of course! Till next time, stay safe in the snow.
References:
Creative Moment
,
Wikipedia
,
Hagerty
,
Conceptcarz
---
Categories: Commercials
Tags: ad, volkswagen