Tuesday, March 2nd 2021
---
'Taxi' may not be the most rememberable film. Sure it had it's share of laughs. But when was the last time someone said "Hey, um let's watch Taxi." For those who have not seen the movie. Here's a short rundown. A police officer (Jimmy Fallon) loses his drivers license and is forced to rely on public transportation. A crime occurs and he happens to hail the fastest cab in the city. The cab is driven by a wantable race car driver (Queen Latifah). Hilarious antics happen and that's the movie. Short and simple right? Well, I'll be honest. When the film came out, I enjoyed it. The thing I remember most from the movie though was the car Queen Latifah drove.
The car is standard looking Ford Crown Vic taxi cab at first glance. But with a press of a button it became a full on race car. Kinda neat huh? Well yea. What makes this car special is the creator. The late great Eddie Paul, the man responsible for numerous Hollywood automobile creations. xXx, Grease, Cobra, Fast & Furious to name a few of the productions Eddie was commissioned on. The base car is a P71 Ford Crown Victoria. P71 is a special order trim package created by Ford just for police use. They're pretty easy to spot. Most have the "Police Interceptor" badging on the back. Lot's of extra goodies in the package. As Elwood (Blues Brothers) would say would say "It's got cop tires, cop suspension, cop shocks..." Eddie made some major modifications to this car. Custom body kit, 20 inch wheels and hood scoop are most notable. But something that always threw me off was the shifter. There's a standard shifter on the column and then this other shifter in a custom console. I'm not sure which one you actually use. These features are likely all just for looks. This car did have the air bag removed and custom steering wheel replaces the factory wheel. There was a large bit of CGI used in the film to augment its appearance.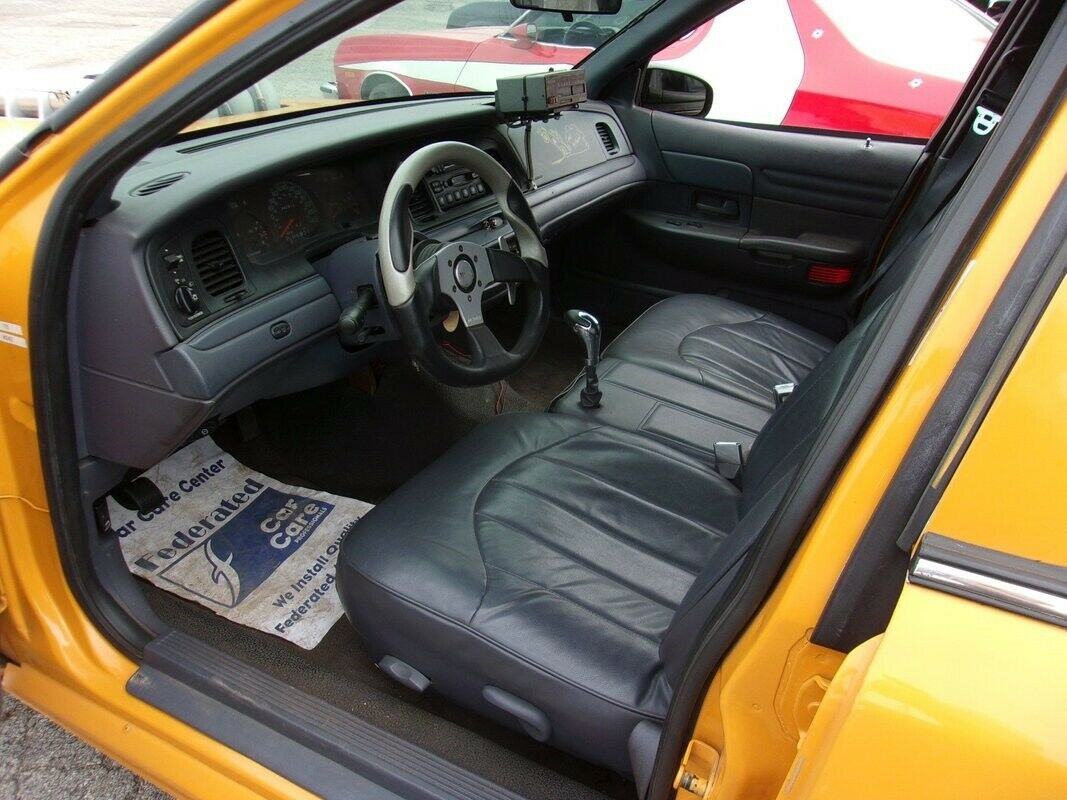 So why are we talking about this again? Well, one of the cars used in the film is for sale on eBay. At just $39,999 dollars, you too could own a movie car. Sounds steep. Keep in mind, you can actually drive this one. It's street legal. Not many movie cars you can do that with. Not sure if you would call this the hero car. But it was used in many of a chase scenes. Including the scene where the car hits a fire hydrant. Believe it or not, Eddie signed the dash on this one. Rest in peace our friend. Till next time, be safe and take the bus. See ya!
---
Categories: eBay Finds