Tuesday, February 23rd 2021
---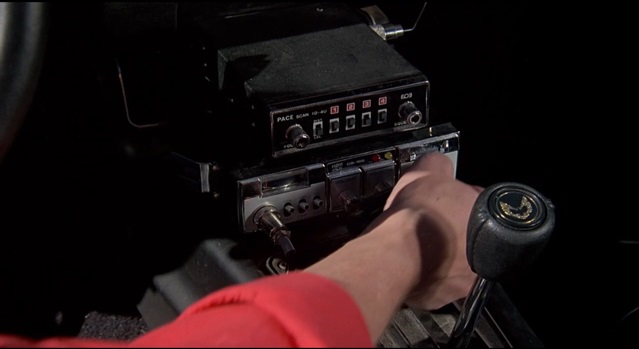 You got your ears on good buddy? Come on back. We're starting up a new series here on the site. Let me introduce you to "Proper Prop." A series about props and components of famous On Screen Cars. This week we're talking about the CB radio used in the hero car in movie Smokey and the Bandit. CB radio used through out the film for the drivers to communicate with each other. CB Radio was all rage in the 1970's. Everyone had one in their car or truck. Some vehicle manufactures even offered factory equipped OEM radios. Today with all the other forms of modern communication the CB radio has fallen out of favor. However truckers still use and rely on them. But what about the prop from the film?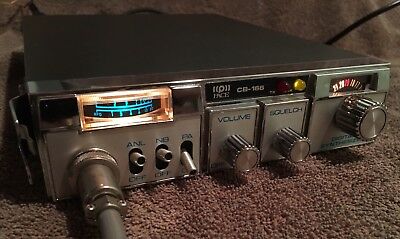 There are actually two devices found under the dash of the famous Trans Am. On top is a 4 channel police scanner. But that's a subject for another post. Today we're focused on the Pace CB-166 unit under it. This radio was manufactured by Pathcom under the brand name Pace during the mid-70s. There are two versions of this radio. The only major difference between them is the number of channels. Early models being 23 channel and later being 40 channel models. The FCC was in the process of extending the CB radio band from 23 to 40 channels around the time of the film. You can hear Bandit and Snowman talk about jumping from channel to channel early in the film. They never reference a channel higher than 23 for this reason. Which leads me to believe the one in the car is a 23 channel model. Having a wild spectrum of channels on a CB at the time was a little bit of a luxury. Cheaper models usually only had a few channels that were "programmed" by changing out electronic component crystals.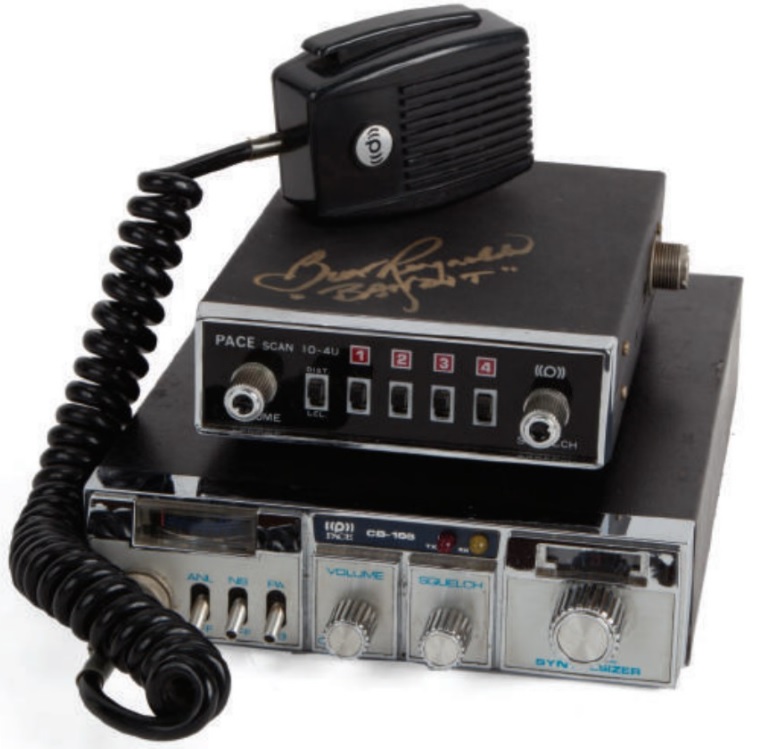 I haven't been able to find an original price for this radio. However some pictures suggest it retailed for over $100 dollars new. Due to the popularity of the film, these radios fetch a premium on the collector market. I found one on an eBay auction listed for nearly $2000! Good luck finding one cheap for your T/A SE project car. The unit in the picture above is stated to be from Burt Reynold's estate. It was listed and sold at auction with the scanner for $25,000 dollars. Do you already have a Pace CB-166? Maybe you're an electronics geek like me. Well you're in luck. The fine folks over at CBTricks.com have posted the manual for this thing. It blew me away how much detail Pathcom put into the shop manual. Detail of all of the printed circuit boards are in manual with a complete listing of every component. Check it out! Tell next time keep the greasy side down!
---
Categories: Proper Prop, Smokey and the Bandit
Tags: bandit, Smokey and the Bandit, trans-am