Monday, May 3rd 2010
---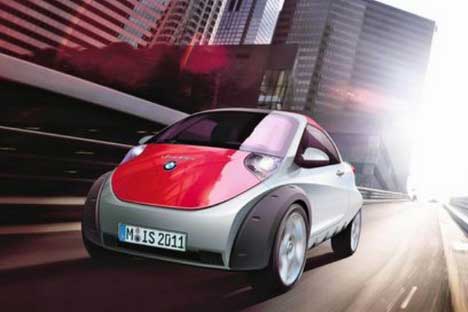 Not long ago LeftLaneNews.com did an article about the new 2011 BMW Isetta Concept. You may remember our earlier article about Steve's infamous love affair with not only Laura Winslow, but his not-so attractive funny looking BMW Isetta. Never the less Steve had car love bigger than the Volkswagen Beatle. After seeing the new concept, I had to ask "Would Steve Urkel Approve?" Let's look at the differences shall we?
The first striking feature is the fact the car has two doors. There is no large single door on the front. Granted I can understand. The single door on the front may not be the safest thing in the world. The wheel base appears a little longer. Nothing wrong with a little extra nerdy leg room. Engine? The new Isetta will feature a full zero emissions electric motor setup. On a single charge the car will be able to go a 100 miles. Gas and diesel engines will be optional later in life cycle. I guess Steve and Laura would have a hard time making that trip to Cincinnati from Chicago huh?
So would Steve Urkel approve? Given the "nerdy/tech" appeal of the car, I would think so. He'd be grin'n with his spenders all the way to the BMW dealership. Another chance for him to own a Isetta. If you recall, Steve's went over a cliff as he nearly escaped with his life. I wish him well! Got a nerdy car story for us? Let us know on our forums! Did I do that?
---
Categories: Family Matters