Tuesday, February 22nd 2011
---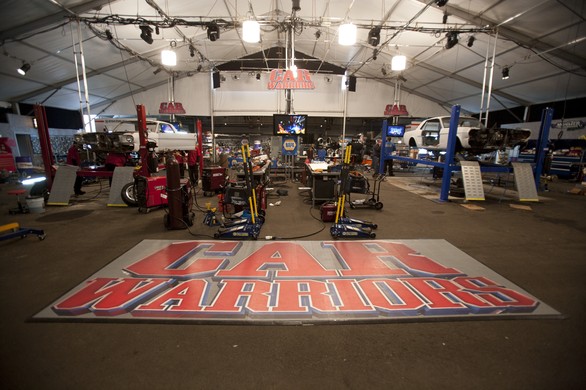 Images from
SpeedTv.com
Looks like the Speed Channel has something new for us car nuts this week. Car Warriors, a new series springs up on Wednesday nights at 9pm starting Feb. 23rd 2011. The series Car Warriors will feature a custom car build off style competition between classic car building stars and local hot rod shop guys and girls. Not to mention an all star panel of judges to include legendary George Barris, `King of the Kustomizers`, So-Cal Speed Shop's Jimmy Shine - Star of `Hard Shine` and "Mad Mike" Martin - Star of `Pimp My Ride`.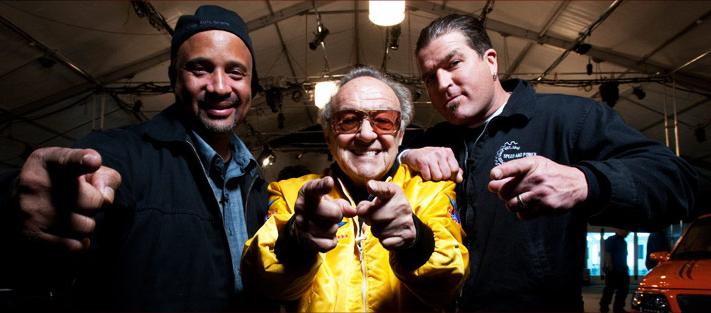 Images from
SpeedTv.com
The set of the show is at the famous Ted Moser's
Picture Car Warehouse
at the Los Angeles Center Studios. For those are not familiar with this venue's history, let's just say it's where they build and store a lot of the famous TV/Movie cars we talk about on this blog. Now that we've covered the who and where, what about the "what"? Well the "what" is the objective of the show. Which is the fact two teams of eight (stars vs. locals) using the shop's resources will have just 72 hours to design, dissemble, build and polish 2 cars to be judged by the star panel. The task of building these monsters in such a tight time frame will be sure to test the wits, stamina and skills of it's contestants. We're looking forward to see what materializes out of this series. I'm sure we'll all be in for a surprise. You can find out more about this series at
SpeedTv.com
See ya next time!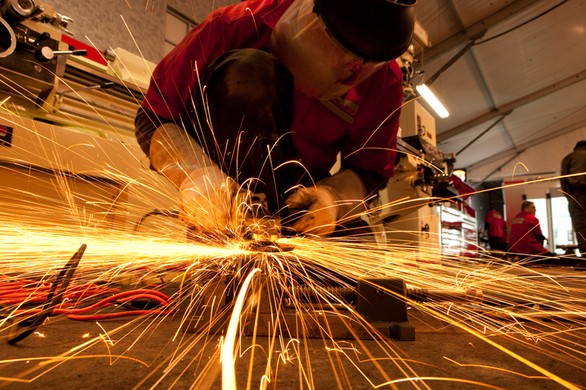 Images from
SpeedTv.com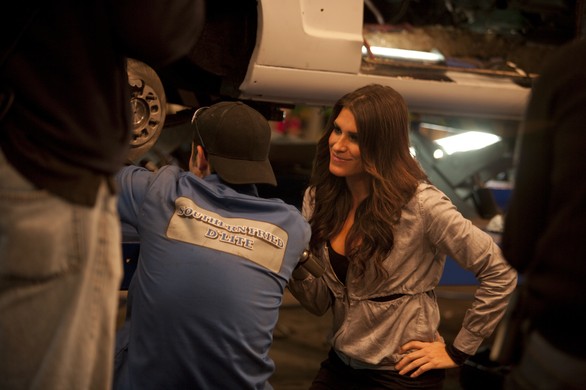 Images from
SpeedTv.com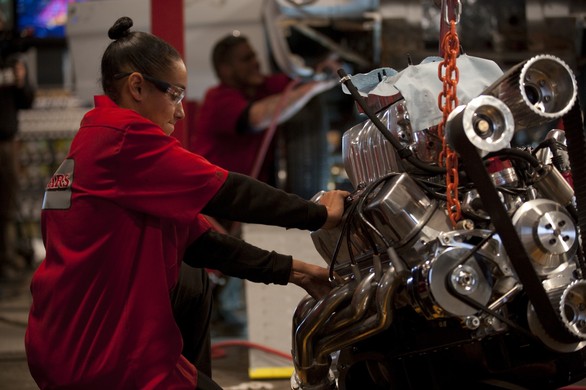 Images from
SpeedTv.com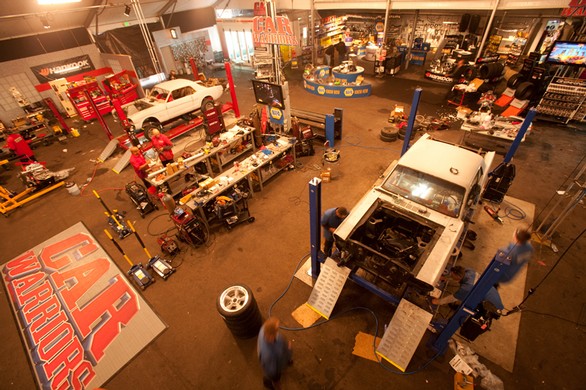 Images from
SpeedTv.com
---
Category: TV (6)