Friday, November 30th 2012
---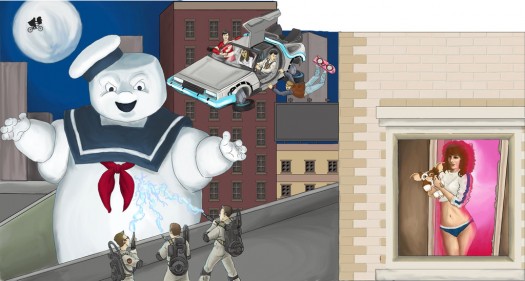 Source:
http://browse.deviantart.com/?order=11&q=ghostbusters#/d5ml4u6
I came across this great image through Ghostbusters.net's Facebook page. It's a mashup of 80's movies created by Deviant Art member:
mestre-du-temple
. I like how he included the Delorean Time Machine with Ferris Bueller and his friends riding in it. You can also see Marty Mcfly hanging from the door-frame on a hover board. Then there's Lisa from Weird Science holding Gizmo. That's just a few of the references. Can you spot them all?
---
Category: Ghostbusters (13), Back to the Future (15), Ferris Bueller's Day Off (3), Art (12)