Wednesday, January 27th 2010
---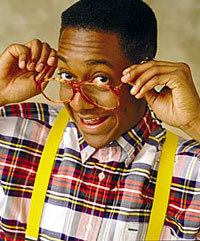 "Did I do that?"
It's a safe bet that if you lived through the '90s and watched TV, that you've seen the show Family Matters. When I was growing up, I know my family sure did. Family Matters was an every Friday night affair. The whole cast and characters were great. But it was Steve Urkel who really made the show come alive. But how many of you remember Urkel's car?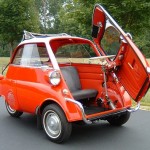 Who could forget that crazy little BMW Isetta? Steve's car was featured several times throughout the series. The car first appeared in episode 76, entitled "Driving Carl Crazy." The episode starts with Steve being excited about getting a BMW. His uncle gave it to him as a bribe to keep him away. Steve is dying to learn how to drive to impress his wanna-be girlfriend Laura. However no one will show him how to drive. Carl, Laura's dad, reluctantly volunteers to teach Steve how to drive. All of this is going on while Carl is trying a new technique to lower his blood pressure. As with everything else that happens between Carl and Steve, it doesn't end well. Carl's blood pressure spikes as an overly-excited Steve backs through the garage door. The clip below shows the scene where the Isetta first appears on screen.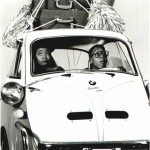 The car is spotted off and on throughout the rest of the series. There were two other episodes that Steve's Isetta played a big part in the show. For example episode 98, "It Didn't Happen One Night" Laura oversleeps and misses her ride to a cheer-leading competition in Cincinnati. Steve volunteers to drive Laura to the competition in the Isetta. The two head out on the road, and Laura quickly becomes frustrated by the slow speed of the Isetta (top speed of 53 mph). She stomps on the gas and pushes it hard, only to have engine failure shortly after. The two end up staying in a hotel later that night.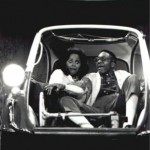 The last episode the car was featured in was number 129, "Paradise Bluff." At this point in the series Steve is dating a girl named Myra, who is madly in love with him. The two are on a date in the Isetta, parked at a make-out point called Paradise Bluff. Things are not going so well for the couple. Myra gives Steve an ultimatum to commit to her or its over. In the heat of discussion the car lurches forward over the cliff. The Isetta is lost, but the two escape just in time. To our knowledge this is the last time the car was seen on the show.
Final Thoughts
Steve Urkel's BMW Isetta will live on in the hearts of millions of Family Matters fans. I think it's one of the funniest looking TV cars of all time. It's a perfect car for the perfect nerd. Granted there is nothing special about the Isetta used in the show. It's a stock BMW Isetta. It's the story behind the car that makes it interesting. Till next time keep your suspenders tight and your pocket protector in check, while we work on bringing you more On Screen Cars! Update: Have you seen the new
2011 BMW Isetta
? Do you think Steve Urkel would approve? Reference:
IMDB
,
Wikipedia
(Family Matters),
Wikipedia
(Isetta),
IsettaBob.com
---
Category: Family Matters (2)
Tags: tv, car, steve-urkel, bmw