Tuesday, November 2nd 2010
---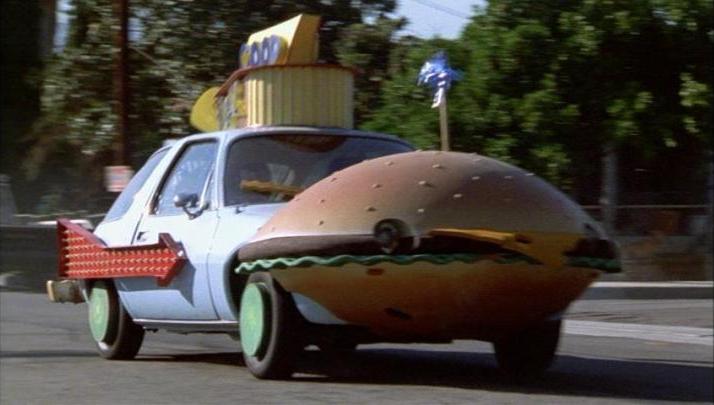 In the voice and words of Ed.
Welcome to Good Burger, Home of the Good Burger. Can I take ya order?
So what do the movies
Wayne's World
and
Good Burger
have in common? Let's see they involve two main characters. Na. A lot of movies do duh! They were both made by Paramount Pictures. So. A good production company right? They both feature a custom 1976 AMC Pacer? Dead on! OnScreenCars.com is proud to present The Burgermobile. The only Pacer to have french fries for wiper blades.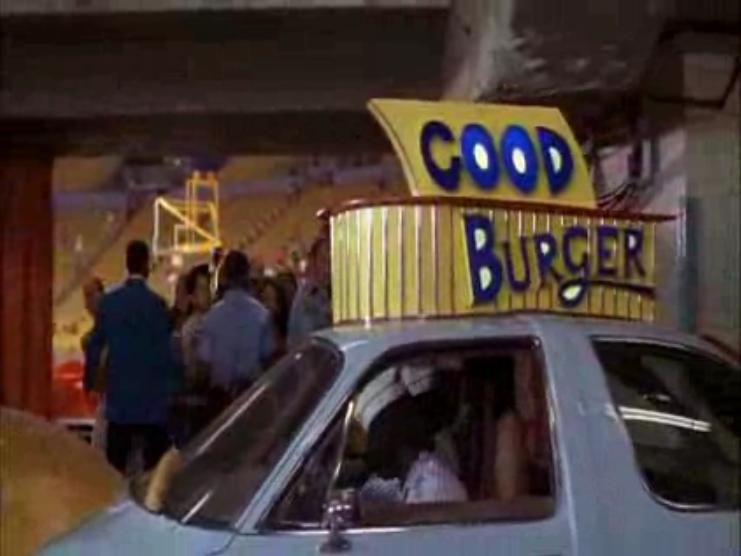 Who could miss the huge fully loaded burger that makes up the front clip. A Large piece of cheese sticking out the front of the burger. Small holes in the patty for the headlights. This ride has pickles for wheel covers. I guess the factory caps just took too much away from the burger appeal. A ketchup bottle sticks out of the back of the rear hatchback. Where's the mustard? A large soda on the rear antenna as a topper. Two large arrow sides tell you which direction it's traveling. A huge crinkle cut french fry serves as a rear bumper. The icing on this machine is the Good Burger sign on the roof. On the inside it appears to be a normal AMC Pacer. I love the oval holes three spoke steering wheel and simulated wood-grain dash. Dat's Awesome!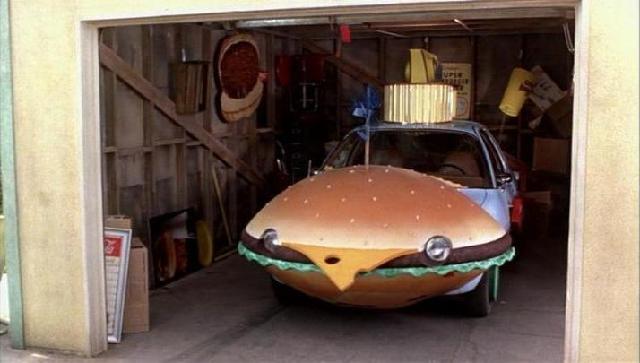 All I can say is. Was someone hungry when they created this interesting piece of art? If they made a vehicle for the McDonald's Hamburglar this would be it! I haven't been able to find who the creator of the car. But I did find that after the movie the car was bought and used in The International Hamburger Hall of Fame and the
Hamburger Museum
in Daytona Beach Florida. Sources say the car is in rough shape. Someone at the
Replica Prop Forum
posted a picture of the car rotting away (very sad). However a
replica
has sprang up at
Little Antony's Dinner
in Tuscon, Arizona. It differs from the original. But a nice touch and an interesting way for them to advertise their business.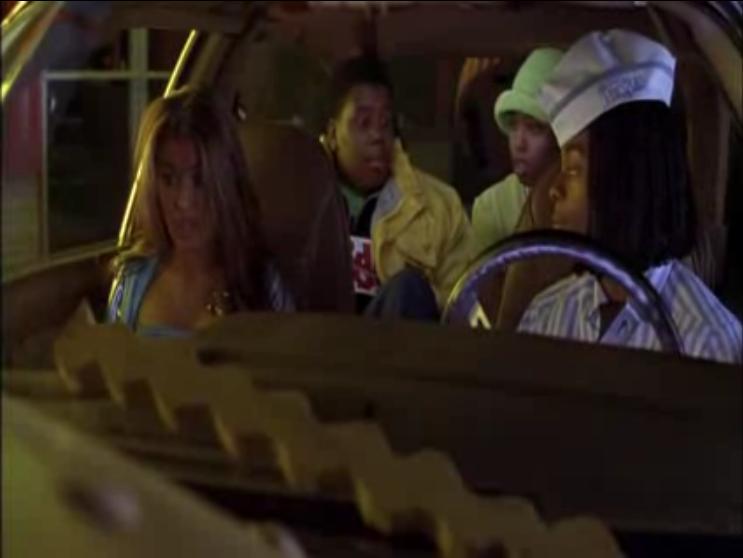 I was in high school when this movie hit theaters. But I was a fan of Good Burger long before the movie came out. Good Burger started out as a skit on Nickelodeon's variety show All That. The show was like Saturday Night Live for kids at the time. It's hard to believe it's been at least 15 years since then. But I guess time flys when you're having fun. Well that's all the fun for this one. We'll catch ya next time. Stay tuned for more On Screen Cars. [gallery link="file"]
---
Category: Movies (10), 1976 AMC Pacer (2)