Monday, September 20th 2010
---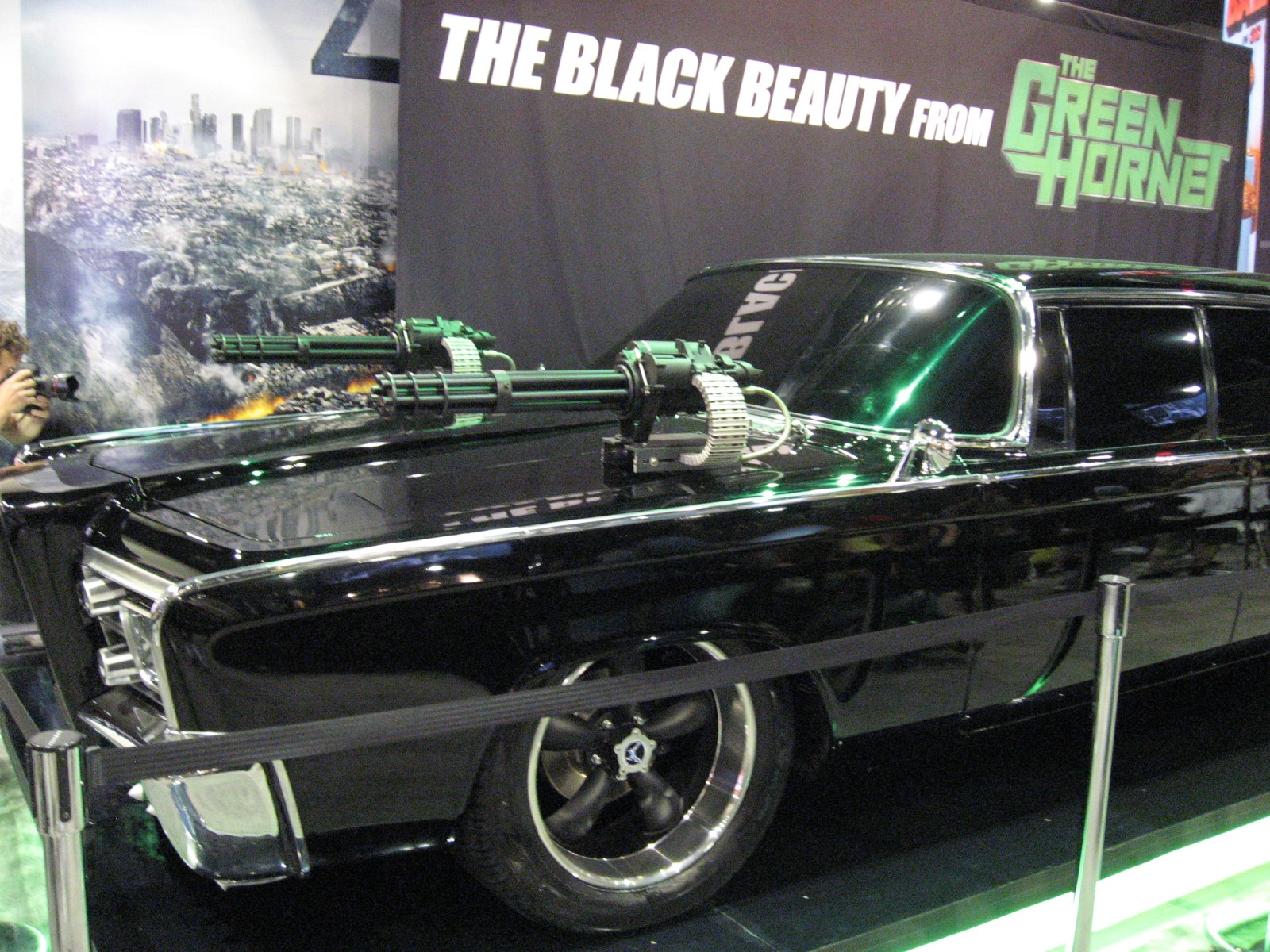 Classic Detroit muscle has always been a great fit for superheros. The Green Hornet is no exception. Black Beauty is an awesome name for a car of such caliber, a 1965 Chrysler Imperial. Also known as the top of the Chrysler line. Elwood Engel the same guy that brought us the 1961 Lincoln Continental, designed this generation Imperial. The lines are straight and long as with most cars of the time. As you can see Black Beauty earns it's name. The car is nearly completely black. You might miss the Green Hornet's green headlights. But you won't miss the sound of a Big Block Chevrolet...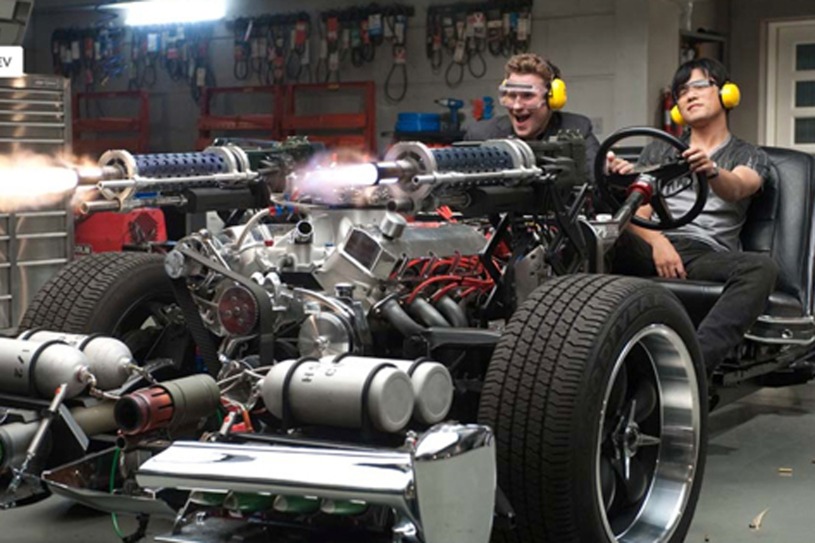 What? No Mopar? That's right folks. Reports show that the movie cars were powered by Chevrolet engines. I'm sure they'll dub over the engine sounds with the factory 440 and 413 V8 these monsters came with. Most of the On Screen Cars were modified with full roll cages. Some were beefed up to take side impact. Your template movie car on the inside. Guns? Oh yea. Two large guns as well as missile launchers. I think actor Seth Rogen will have plenty of fun with those. I have to say though the weapons array reminds me of Triple X.
So who's the designer? Sources say Sony Pictures put the screen cars together. I would have thought George Barris (the creator of the car in the original '60s TV series). But You can hear the display staff at Comic Con video confirm it isn't. None the less an amazing retro re-creation of a Dean Jeffries* design. Don't forget to watch the trailer (below). I'll be putting it on my list to watch. Catch ya next time!
* Correction from http://www.theblackbeauty.com, Dean Jeffries did the original design of Black Beauty on the TV series.
---
Categories: 1965 Chrysler Imperial, Dean Jeffries, Green Hornet